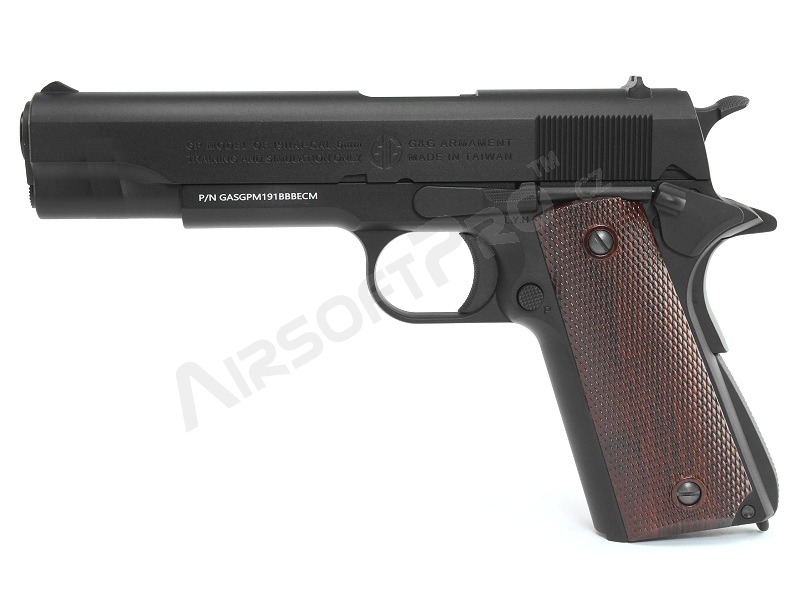 Airsoft pistol GPM1911, full metal, gas blowback (GBB) - black [G&G]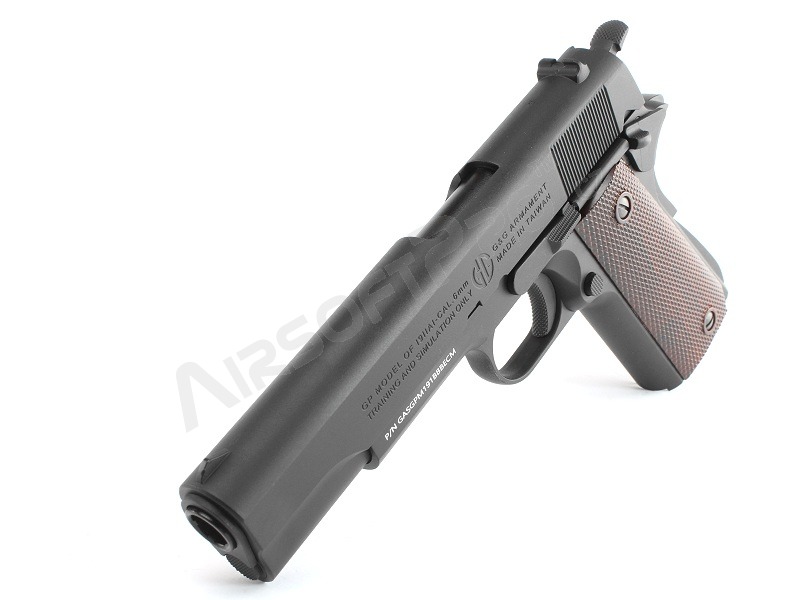 Airsoft pistol GPM1911, full metal, gas blowback (GBB) - black [G&G]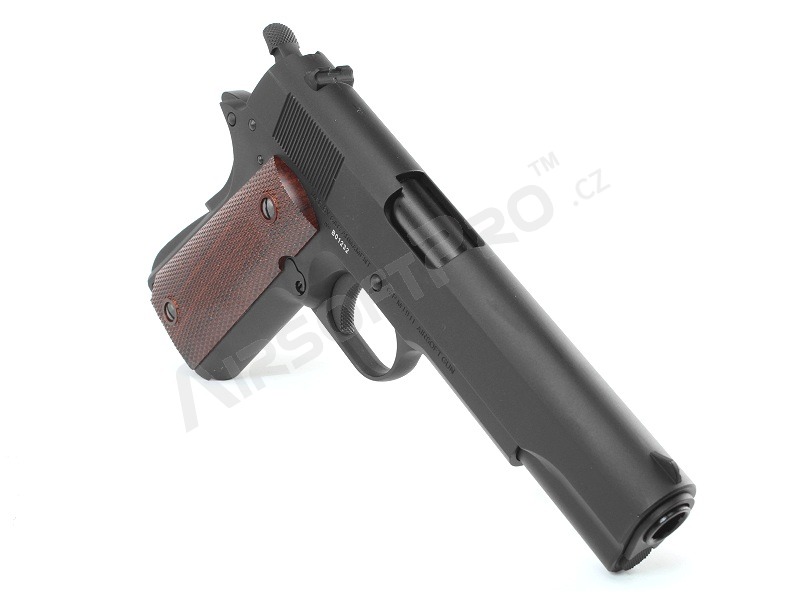 Airsoft pistol GPM1911, full metal, gas blowback (GBB) - black [G&G]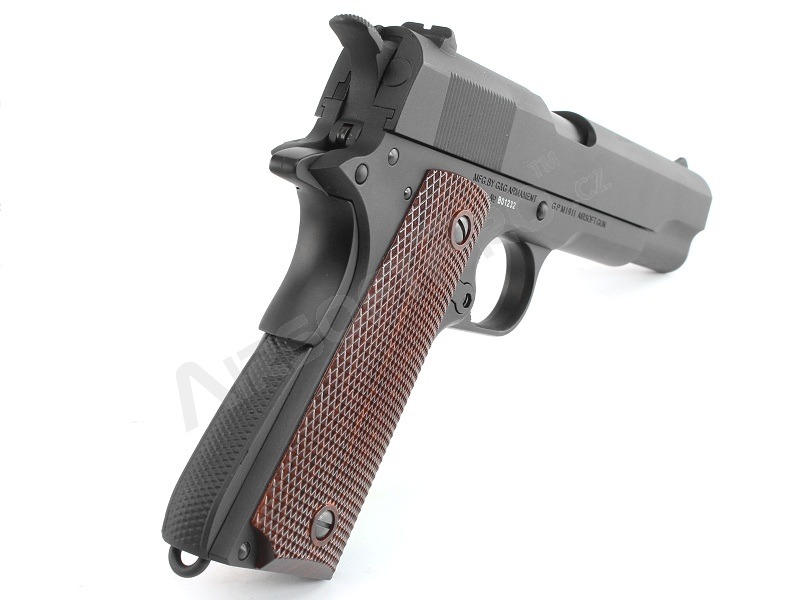 Airsoft pistol GPM1911, full metal, gas blowback (GBB) - black [G&G]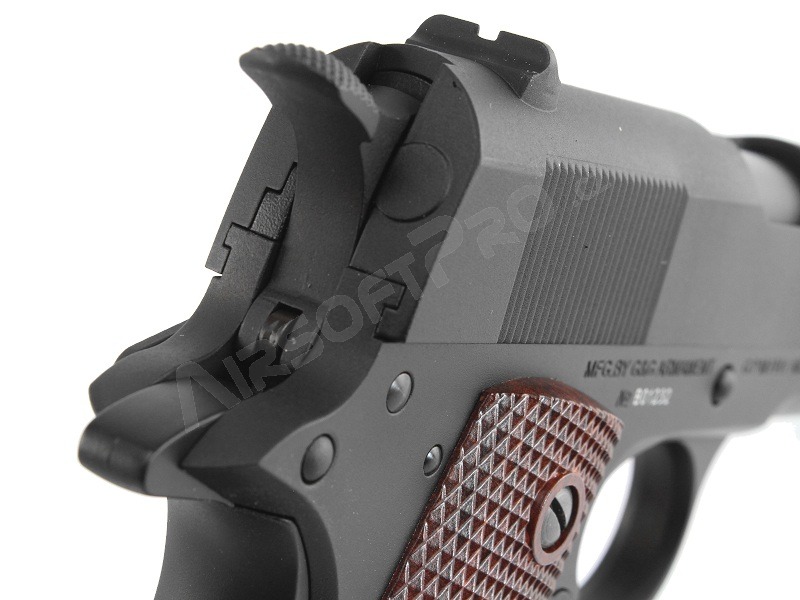 Airsoft pistol GPM1911, full metal, gas blowback (GBB) - black [G&G]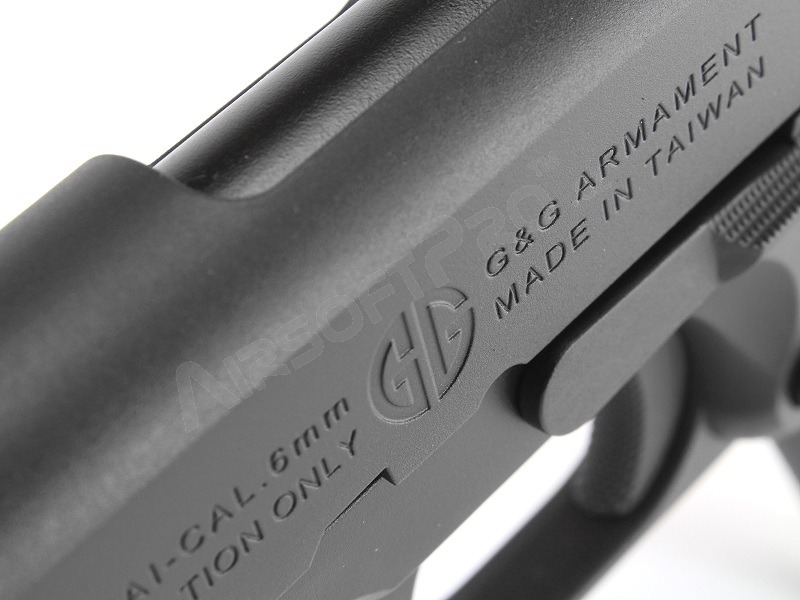 Airsoft pistol GPM1911, full metal, gas blowback (GBB) - black [G&G]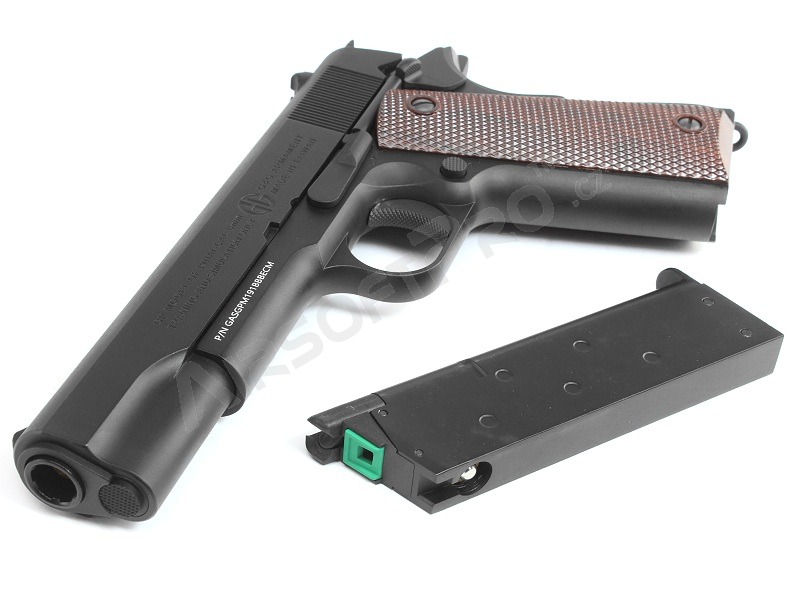 Airsoft pistol GPM1911, full metal, gas blowback (GBB) - black [G&G]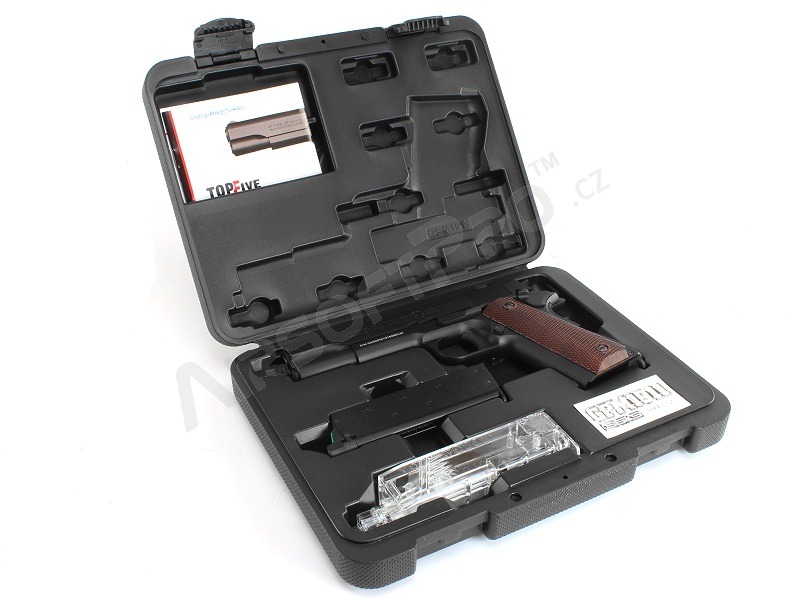 Airsoft pistol GPM1911, full metal, gas blowback (GBB) - black [G&G]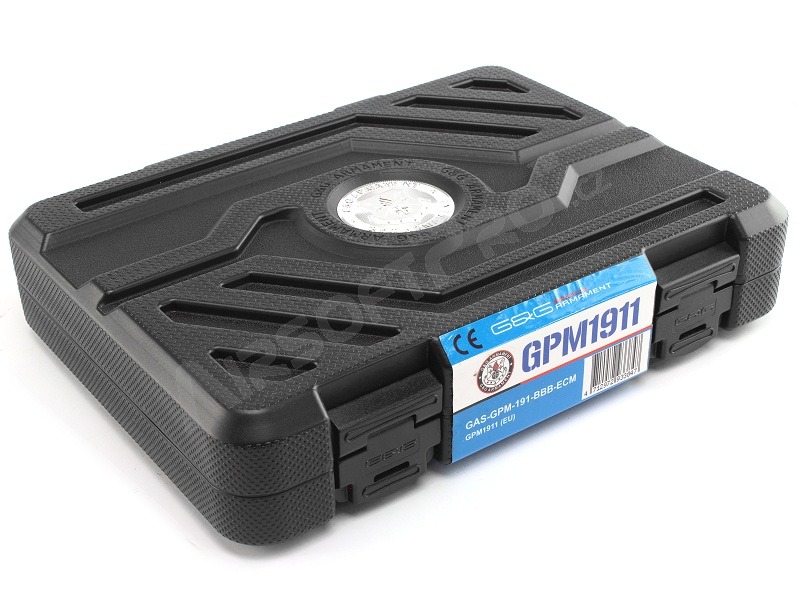 Airsoft pistol GPM1911, full metal, gas blowback (GBB) - black [G&G]
Airsoft pistol GPM1911, full metal, gas blowback (GBB) - black
Availability
> 10 pieces ready to ship
Description
G&G is a excellent factory of airsoft electric replicas.G&G is broadening their offer of gas blowback pistols. After offering well-made Beretta we offer to you another classics - the Colt M1911 A1. It's without any rails or other tactical gadgets, in other words a Colt that is as it should be. As it is usual for G&G, the weapon si full metal with nice surface and the G&G marking. The grips are plastic imitating wood and they looks realistic and due to their rough, anti-slip surface it is comfortable to hold the weapon.
Of course the hop-up is adjustable; you need to dismount the slide and then you find a regulation gear on the hop-up chamber.
As a power gas, we recommend green gas. The gas is filled into a metal magazine. For one fill, the pistol is theoretically able to shoot out the entire bullet capacity (about 20). From one bottle you can fill up to 40-50 magazines. It depends on the volume of bottles used.
There is realistic blowback system (motion-kick-backwards at each shot) and, of course, a real breakdown. Moving parts have the same function as the real gun.
The gun is delivery in nice plastic box with magazine and BB loader.
---
WHIRL CYLINDER VALVE
is patented solution by G&G. Whirl valve reduces frost to be built inside by having high speed rotation.


---
---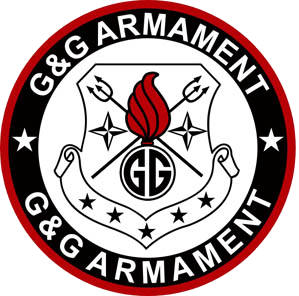 G&G ARMAMENT
is a taiwan manufacturer with a long tradition. It offers high quality processing, advanced electronics, very good performance thanks to high-quality internal parts and reliability. The brand is intensely building a relationship with the airsoft community and is particularly popular abroad.
Parameters
General info
| | |
| --- | --- |
| Shooting mode | Semi action |
| Operation | Gas with blowback (GBB) |
Estimated performance (+/- 10%)
| | |
| --- | --- |
| BB energy | 1,0 J |
| Power source | |
| Velocity | 100 m/s (328 FPS) |
| Theoretical range | 45 m |
| Appropriate BBs weight | |
Outer specifications
| | |
| --- | --- |
| Length | 220 mm |
| Weight | ~1020 g |
| Body | Metal alloy |
Inner specifications
| | |
| --- | --- |
| Inner barrel | ~116,5 mm x 6,03 mm |
| Hop-up | Metal, adjustable |
Magazine
| | |
| --- | --- |
| Magazine capacity | 25 |
| Type of the magazine | Low capacity spring |
Package contents
| | |
| --- | --- |
| Magazine | Yes |
| Battery | No |
| Charger | No |
| Other accessories | BB loader, case |
CUSTOMER REVIEWS (0)
No one has reviewed yet