Airsoft sniper McMillan M40A3 - Sportline
Description
ASG's sniper rifle is a licensed replica of the McMillan M40A3 rifle. It is made in a scale of 1: 1. This is a classic spring action sniper rifle. Needs to be charged by bolt pull back before each shot. Reloading is not difficult and the younger players can handle it too. It is smooth and ensures sufficient charging speed.
The weapon is intended for younger players or for customers who do not want to spend unnecessary money. To achieve lower price and weight, most parts are made of durable plastic. Metal is bolt with handle, bipod rail, sling rings, trigger guard... etc. The weapon system is almost identical to the proven VSR system. Please contact us before your upgrade parts purchase.
Hop-Up adjusts with a small slider on the left side of the body. Stock length and cheekpiece is fully adjustable. The power of the weapon is decent 135 m/s (440 FPS) . We suggest to use BB weight 0.28-0.30g.
The upper RIS bar is standardized and allows you to attach any riflescope.
In packing you can find extra stock pad, 27 rounds magazine, BBs sample, and a quick magazine loader.
---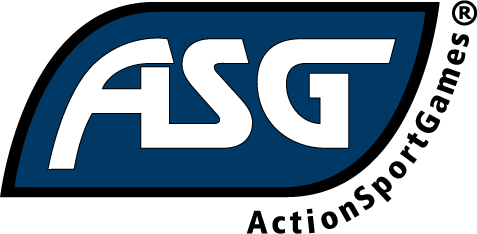 ActionSportGames (ASG)
is a worldwide leader in the business of replica firearms and accessories manufacturing – including Airsoft guns, Airguns, CO2 guns and firearms replicas. They specialize in 1:1 scale replica guns and accessories for fun, action, sports, entertainment and collection. Their assortment consists mainly of licensed models and exclusive subbrands of ActionSportGames® A/S. One of ASGs goals is to become the preferred supplier in the firearms replica business through worldwide license agreements, quality brands and premium service – before, during and after sales. Cooperation with CZ of the Czech Republic is a good example of how successful such a partnership can be, since most of CZs production firearms are now represented as both Airsoft guns and Airguns.
Parameters
General info
| | |
| --- | --- |
| Shooting mode | Semi action |
| Operation | Spring action |
Estimated performance (+/- 10%)
| | |
| --- | --- |
| BB energy (J) | 1,8 |
| Velocity (m/s) | 135 |
| Velocity (fps) | 443 |
| Theoretical range (m) | 61 |
| Appropriate balls weight | |
Outer specs.
| | |
| --- | --- |
| Length (mm) | 1125 |
| Weight (g) | 2280 |
| Material | Plastic |
| Gunstock | Plastic (or fiber), solid |
Inner specs.
| | |
| --- | --- |
| Piston | nylon (plastic) |
| Hop-up | Metal adjustable Hop-Up |
Magazine
| | |
| --- | --- |
| Capacity | 27 |
| Type of the magazine | Low capacity spring |
Package contents
| | |
| --- | --- |
| Battery | No |
| Charger | No |
| Magazine | Yes |
| Other accessories | BB loader, spare stock pads |