Metal Full Auto Tracer (illumination) silencer 188mm x 45mm
Description
Full metal (aluminium) silencer with the 14mm counterclockwise thread. Suitable for the most of airsoft guns.
Inside the metal tube it has a sensor that will notify the unit to light up if a bb is detected. The lighting device inside will illuminate glow in the dark BBs and cause them to glow leaving the barrel. For those that have never seen a tracer unit in action, it is probably one of the coolest things in Airsoft as each BB will travel like a comet with a tail. This device is modeled after the military tracer unit used to determine your bullet's path at night. Powered by a built-in accumulator. The charger is included.
Dimension: 145mm x 38mm, weight: 255 grams.
---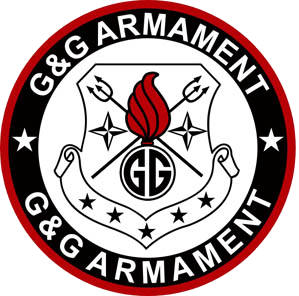 G&G ARMAMENT
is a taiwan manufacturer with a long tradition. It offers high quality processing, advanced electronics, very good performance thanks to high-quality internal parts and reliability. The brand is intensely building a relationship with the airsoft community and is particularly popular abroad.