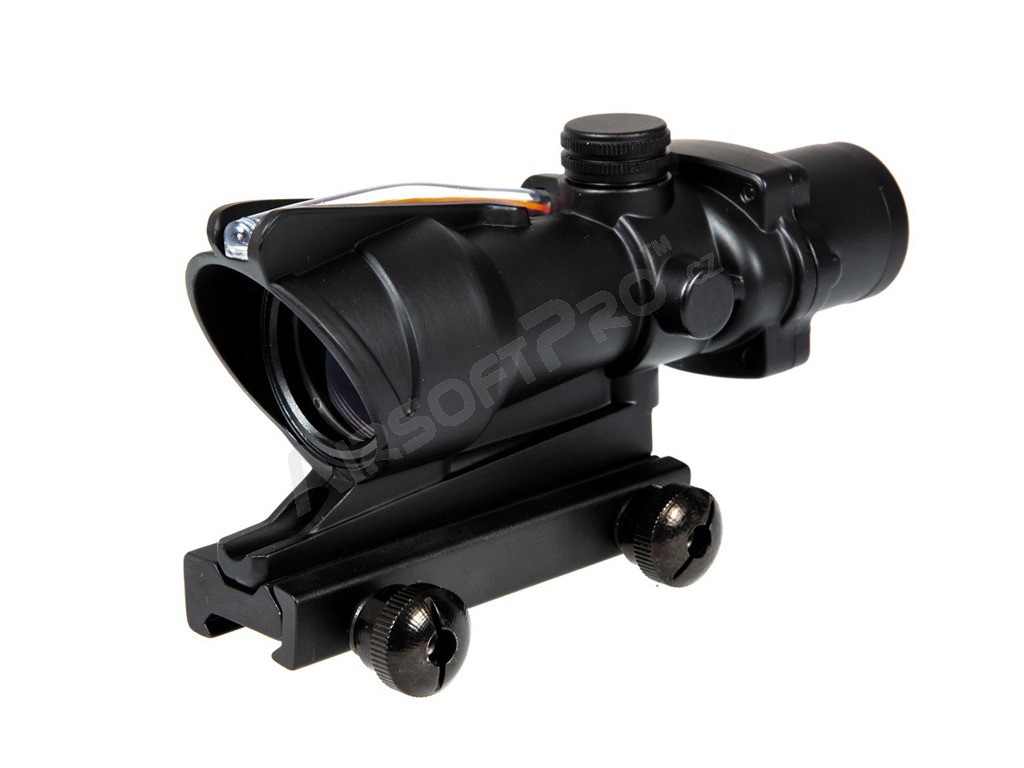 Scope RedFiber 4x32 - Black [Theta Optics]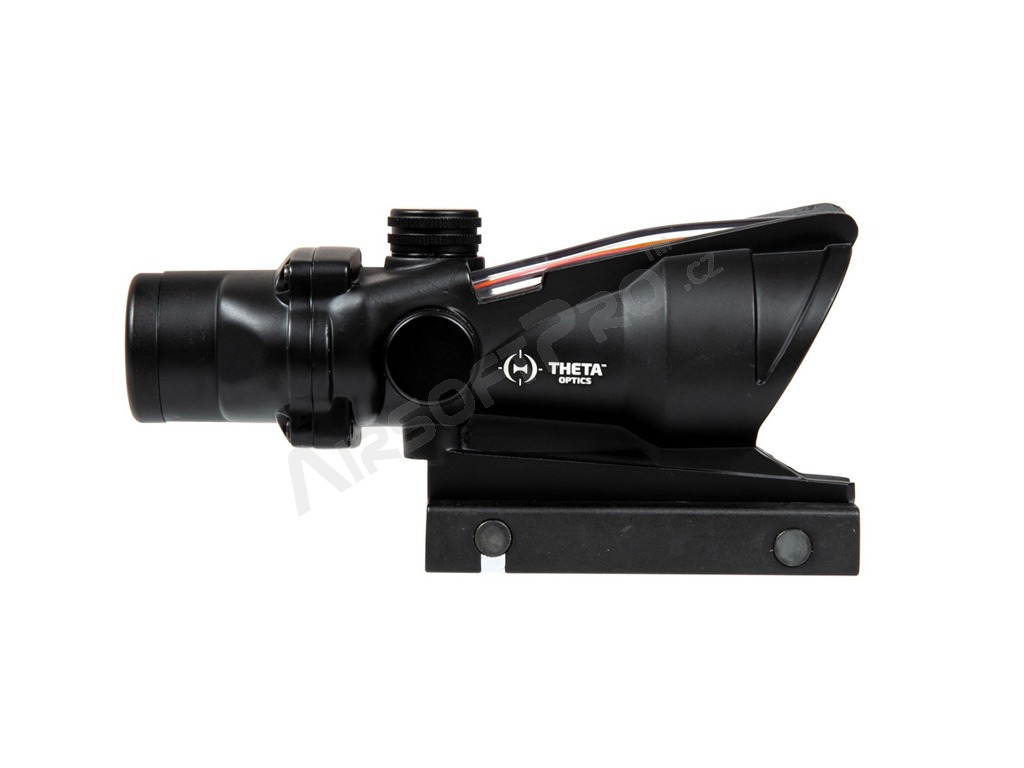 Scope RedFiber 4x32 - Black [Theta Optics]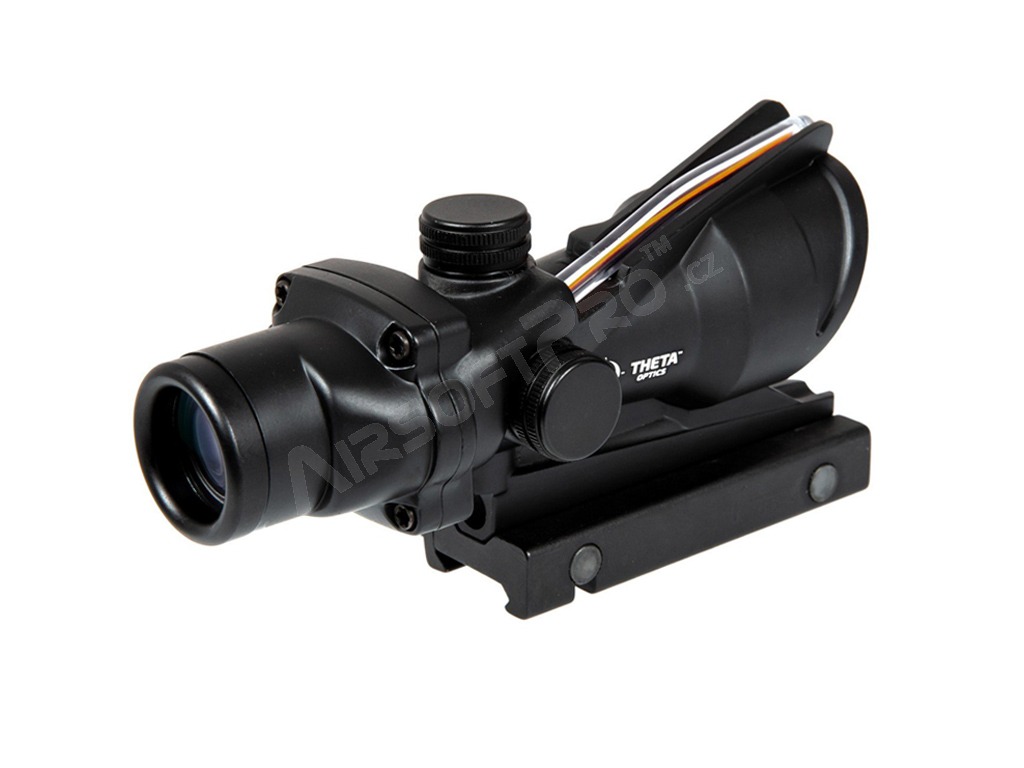 Scope RedFiber 4x32 - Black [Theta Optics]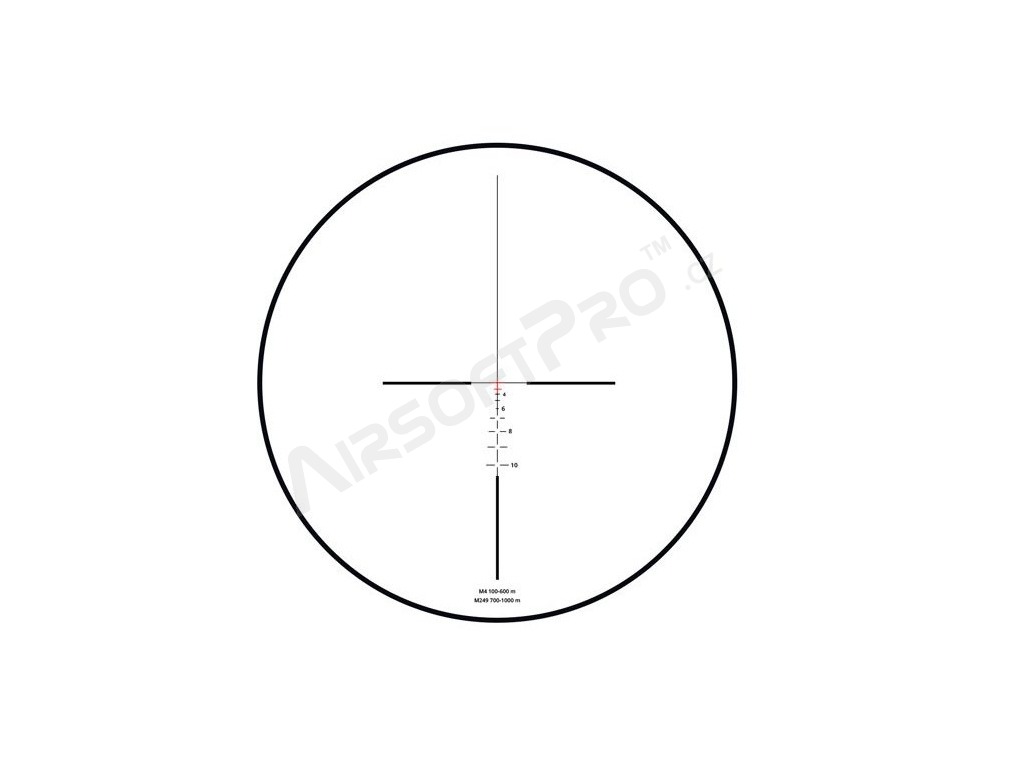 Scope RedFiber 4x32 - Black [Theta Optics]
Scope RedFiber 4x32 - Black
Availability
4 pieces ready to ship
Description
All-metal copy of the Acog-style army riflescope commonly used for assault rifles. Offers 4x fixed zoom. Thanks to the fiber optic, a red point can be seen without the need to insert batteries. Fiber only need to absorb light.
Mounting is possible on a standard 22 mm RIS rail.
Adjusting the reticle is possible in both vertical and horizontal positions.
The riflescope comes in a durable plastic case along with a cleaning cloth and instructions.
Weight: 410g
---
Theta Optics
The Polish brand Theta Optics was established in 2016. Theta Optics produces red dots and scopes for airsoft weapons. There are dozens of products in various variants and designs. The brand is known for its very good price / quality ratio.
CUSTOMER REVIEWS (0)
No one has reviewed yet