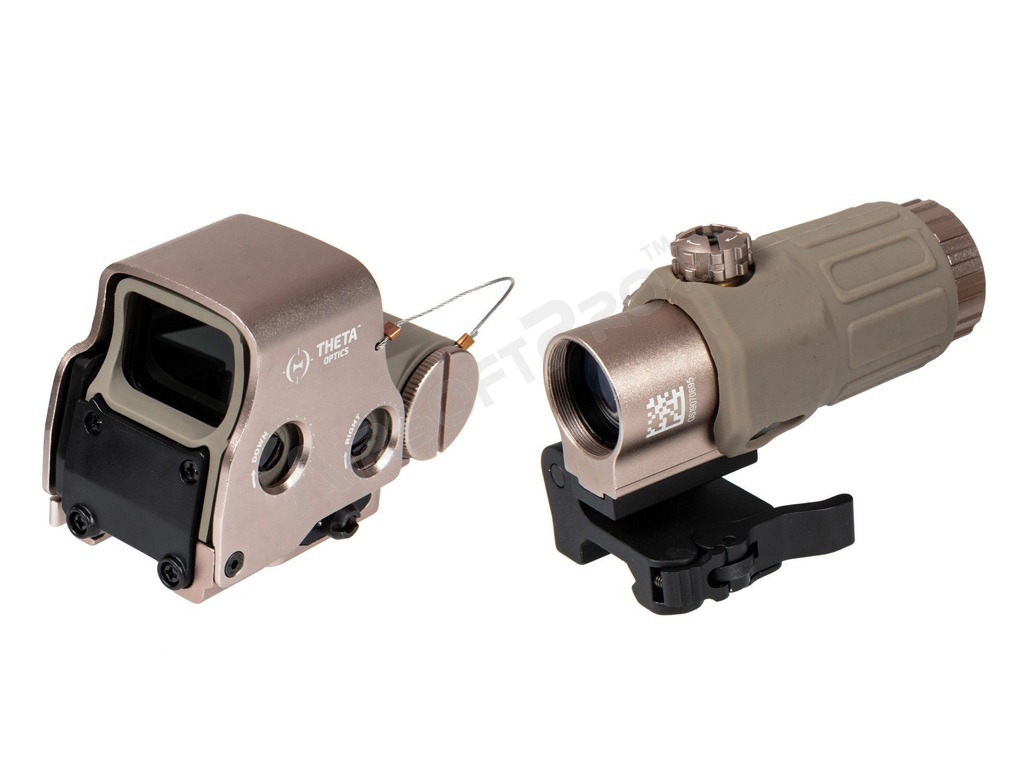 Hybrid 558B holographic sight replica with magnifier - TAN [Theta Optics]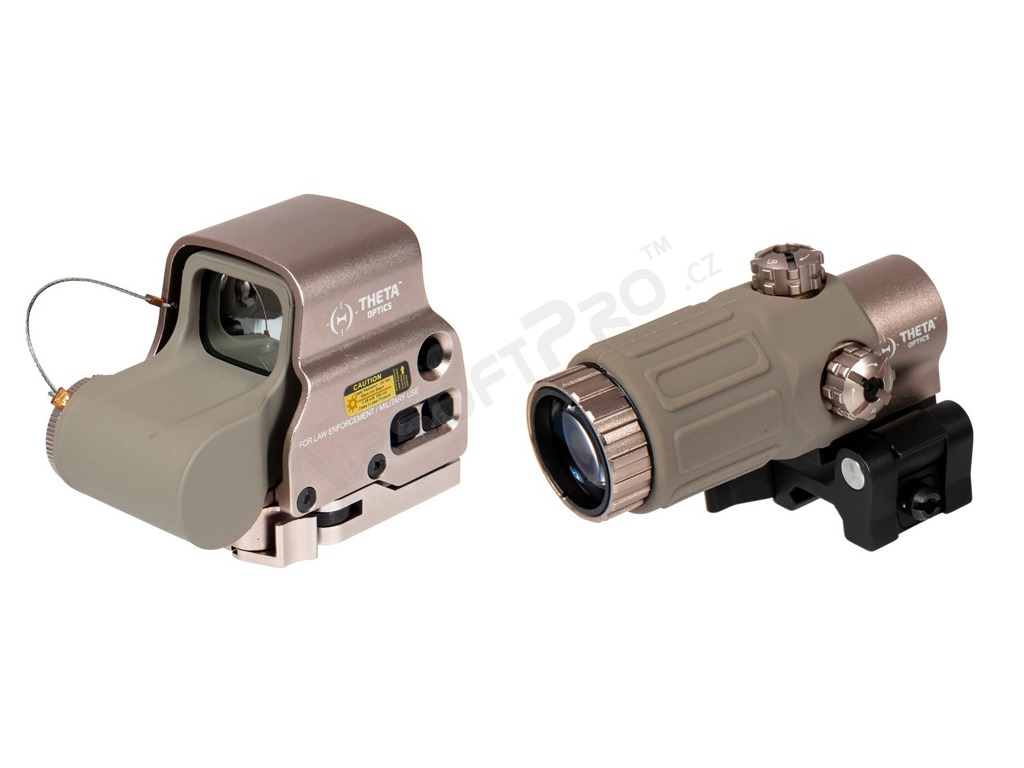 Hybrid 558B holographic sight replica with magnifier - TAN [Theta Optics]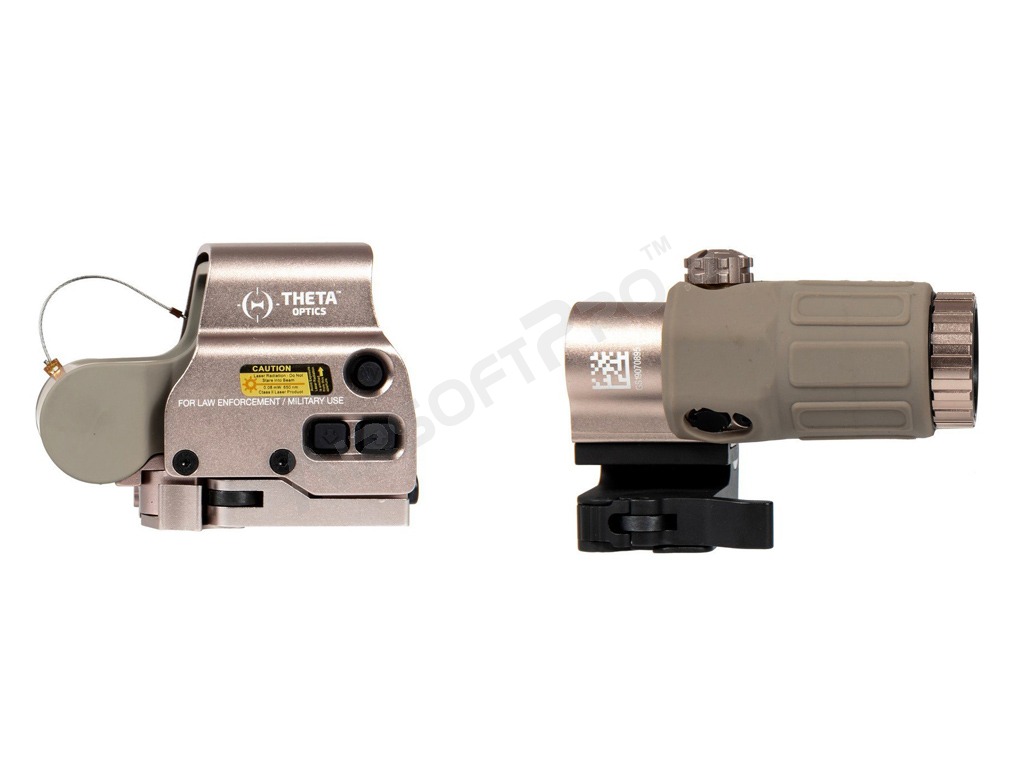 Hybrid 558B holographic sight replica with magnifier - TAN [Theta Optics]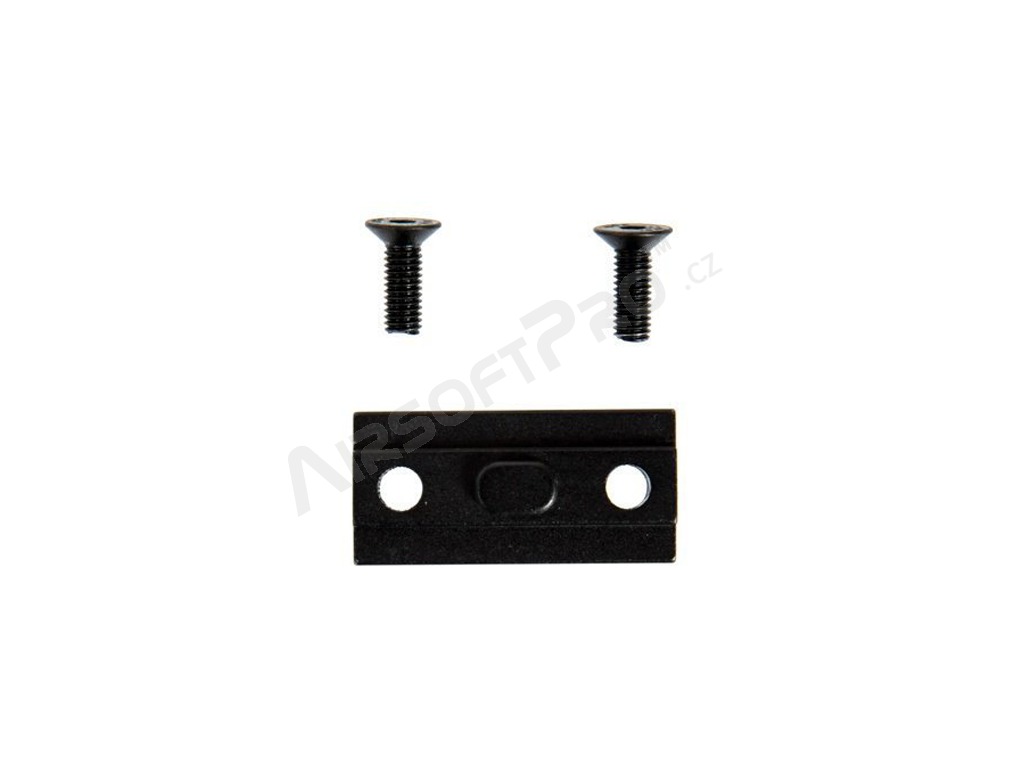 Hybrid 558B holographic sight replica with magnifier - TAN [Theta Optics]
Hybrid 558B holographic sight replica with magnifier - TAN
Availability
Not in stock
Description
Metal airsoft collimator that is powered by a CR123A battery (not included). It is possible to choose between a green or red aiming point - a dot in a circle. The backlight intensity can be changed in 8 steps, allowing comfortable use in all lighting conditions - day and night. The position of the crosshair can be adjusted vertically and horizontally. The collimator body is protected by a robust metal frame. The sight is attached to the weapon by quick-release mounting on a standard 22mm RIS rail. The collimator weighs 260g.
The zoom optics is made of metal and offer a triple zoom. It can be mounted on a standard 22mm RIS rail with a quick-release mount. The optics can be adjusted horizontally and vertically. If necessary, it can be tilted to the side and only the collimator can be used without zoom. The weight of the optic is 220g.
Package includes:
collimator
Zoom optics
cleaning cloth
durable plastic case
Protective transport cover for the collimator
---
Theta Optics
The Polish brand Theta Optics was established in 2016. Theta Optics produces red dots and scopes for airsoft weapons. There are dozens of products in various variants and designs. The brand is known for its very good price / quality ratio.
-25 %
SKU 10026