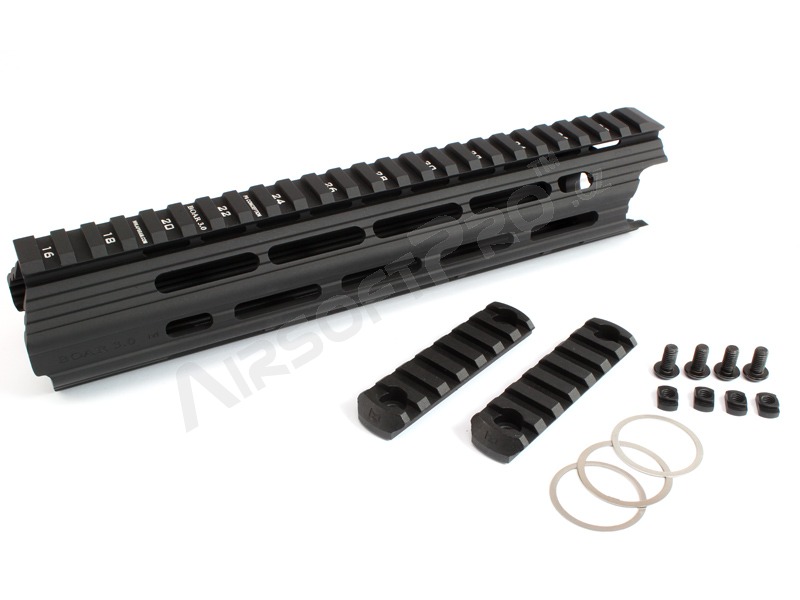 Boar 3.0 M-LOK 10 inch Handguard for M4/M16 AEG, black [APS]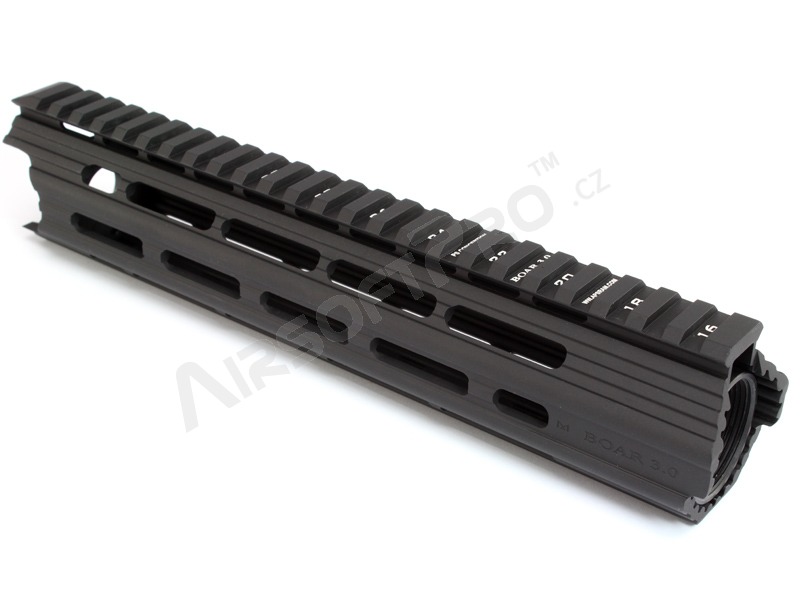 Boar 3.0 M-LOK 10 inch Handguard for M4/M16 AEG, black [APS]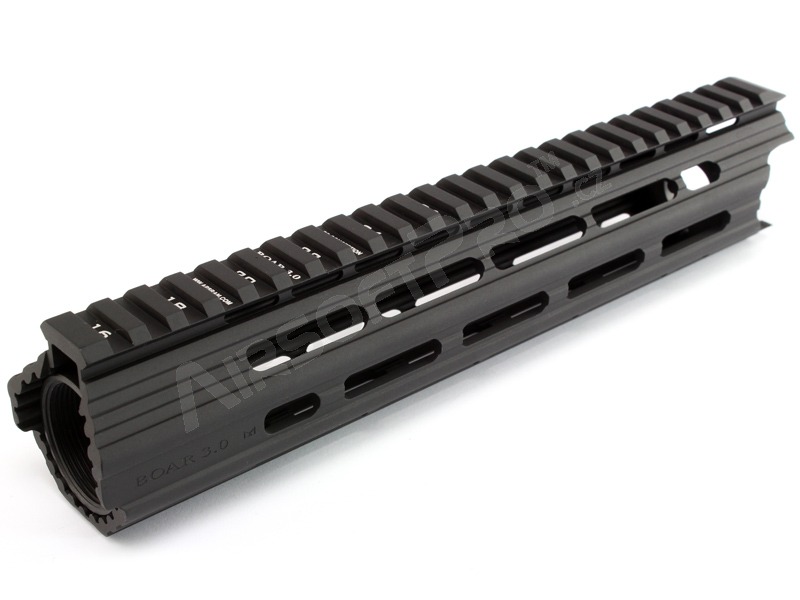 Boar 3.0 M-LOK 10 inch Handguard for M4/M16 AEG, black [APS]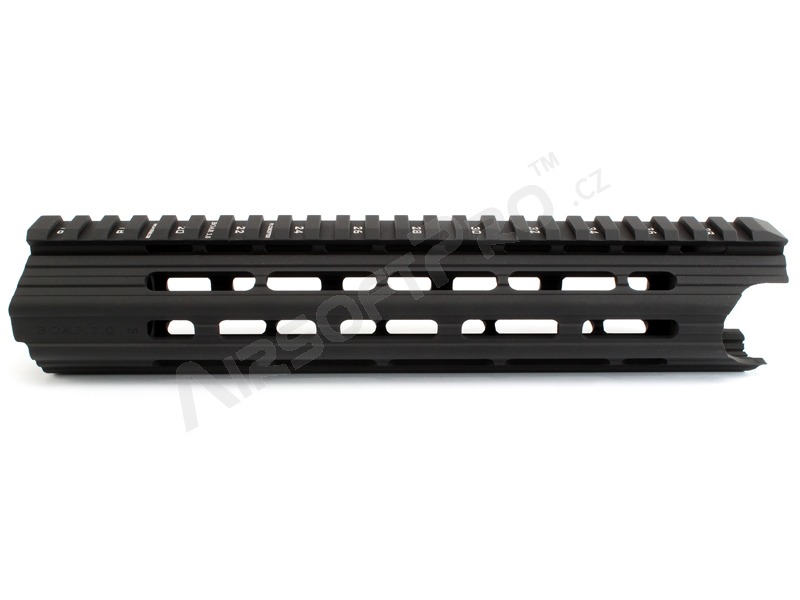 Boar 3.0 M-LOK 10 inch Handguard for M4/M16 AEG, black [APS]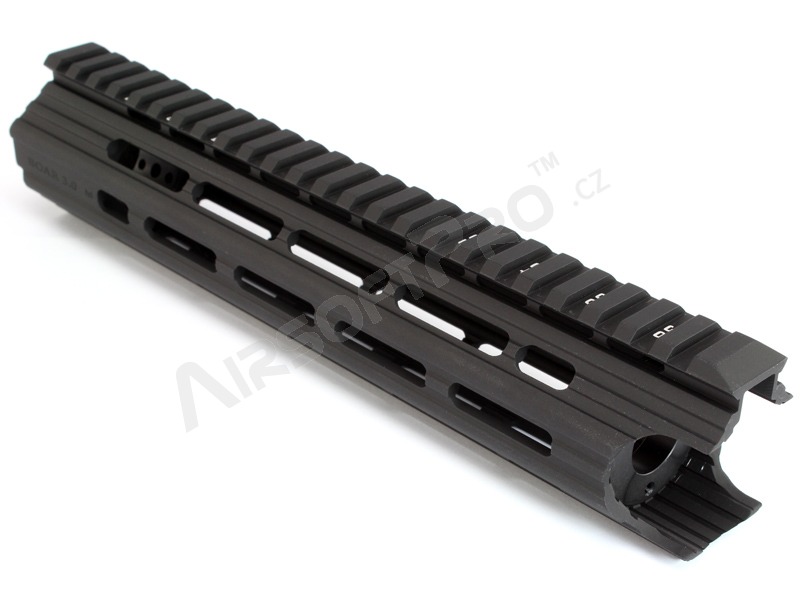 Boar 3.0 M-LOK 10 inch Handguard for M4/M16 AEG, black [APS]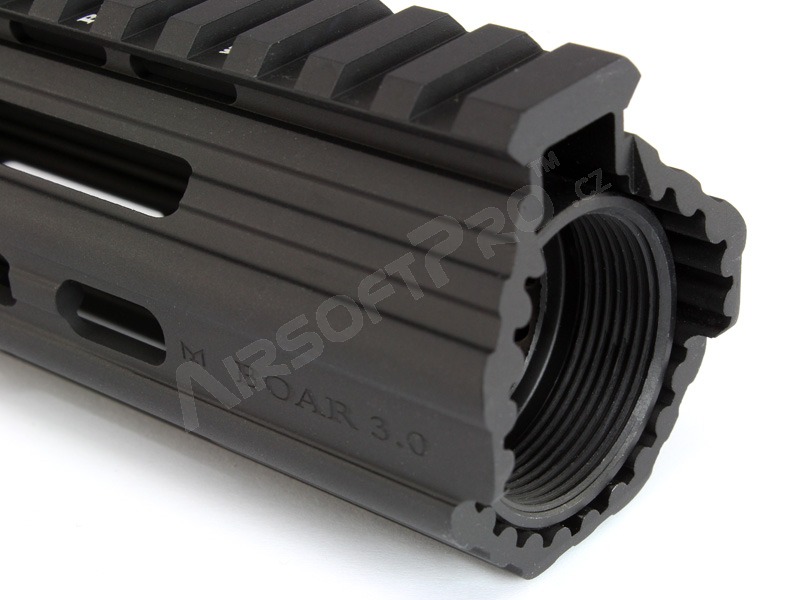 Boar 3.0 M-LOK 10 inch Handguard for M4/M16 AEG, black [APS]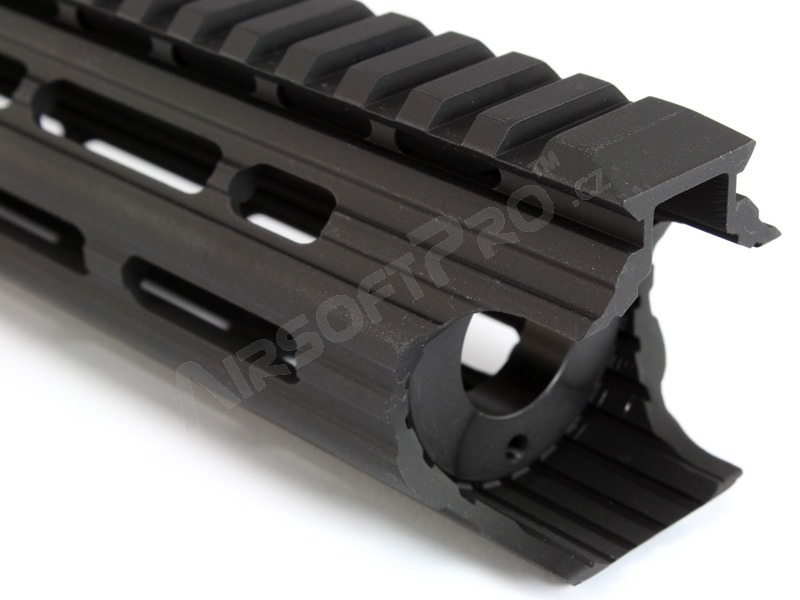 Boar 3.0 M-LOK 10 inch Handguard for M4/M16 AEG, black [APS]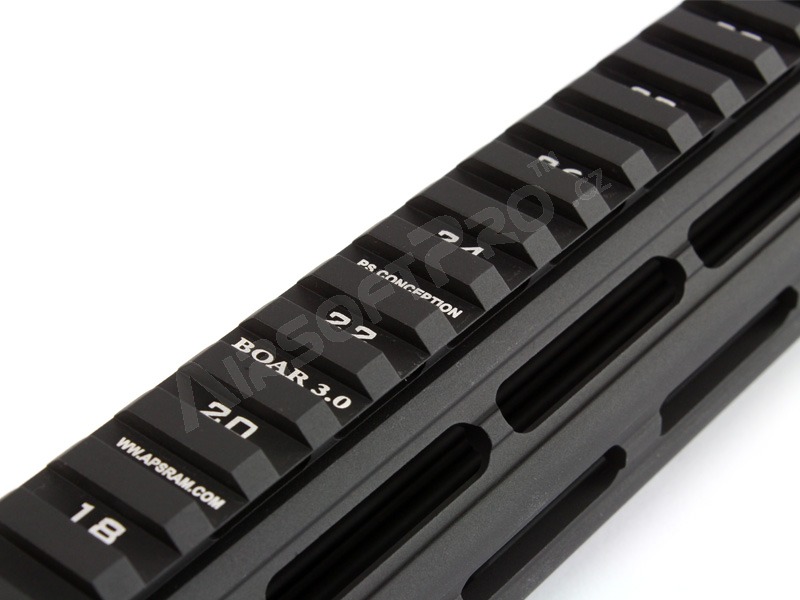 Boar 3.0 M-LOK 10 inch Handguard for M4/M16 AEG, black [APS]
Description
The Boar 3.0 is a quality metal free-floating handguard by APS. It fits M16 type weapons and derived models. It is made of one piece and it offers incredible durability, yet is still light. There's a RIS rail covering the whole top of the handguard. The rest of the handguard is full of gaps - not only the gaps make the handguard light, but they also allow attaching of accessories of M-lok standard. In addition to this, the hanguard is very comfartable to hold without any rail attached.
A handy gadget is the center ring at the ending of the handguard, which leads the barrel. The ending is also stylish - it reminds a mouth. You will also like the nice matte finish.
There are 2 plastic RIS rails included as well as the screws and nuts for the placement on this handguard. There are also washers for better fitment of an outer barrel (use only if necessary).
The lenght of the handguard is 10 inch (260 mm).
---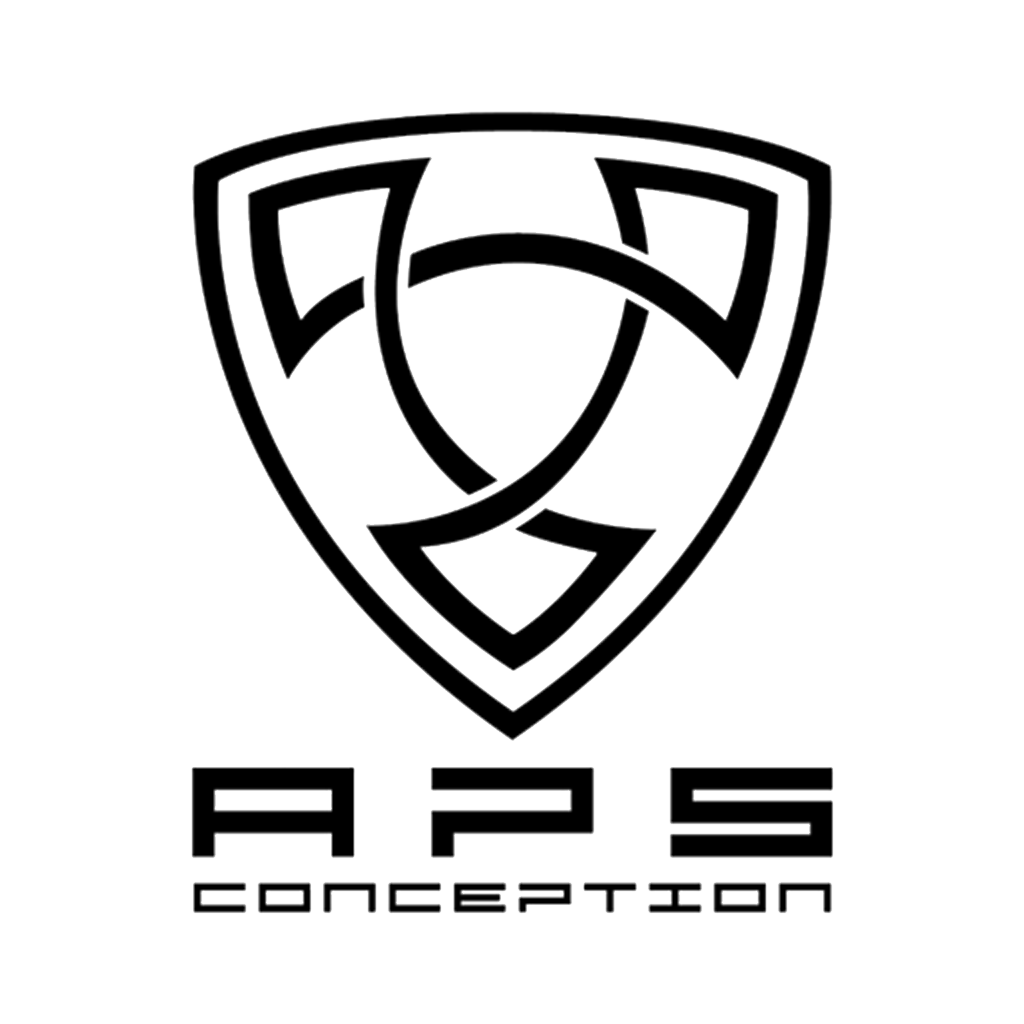 APS Limited
formerly known as APS Airgun Ltd was established in 2001. APS started by specializing in designing and building Simulation Training Equipment (Real Action Markers & Powder Balls for training simulation). APS - the three words stand for Accuracy - Pneumatics - Shooting. With their knowledge and experience that has been gained from making Real Action Markers and Projectiles, APS launched a new product line - Electronic Blow Back (EBB) products to spur the current Airsoft Market. Since they started producing airsoft replicas, their products have become very popular.