Availability
> 10 pieces ready to ship
Description
The purpose of the delayer is to keep HopUp chamber open for a longer time. It is mounted on the piston gear. It fit without gluing or fasten. Just press it between pin and axle. This small device could solve your problems with the bullets feeding. For exmaple on HROF guns.
---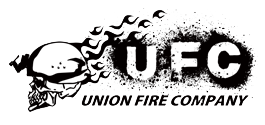 UFC Airsoft Co., Ltd.
Japanese company UFC Airsoft Co., Ltd. (Union Fire Company) handles inspection, sales and maintenance products from Asian factories and disseminates highly technical military products to the world. UFC has its own airsoft division (Airsoft Gun Division), which focuses on the sale of parts and accessories for airsoft guns. UFC products are popular both overseas and with customers in the domestic Japanese market.