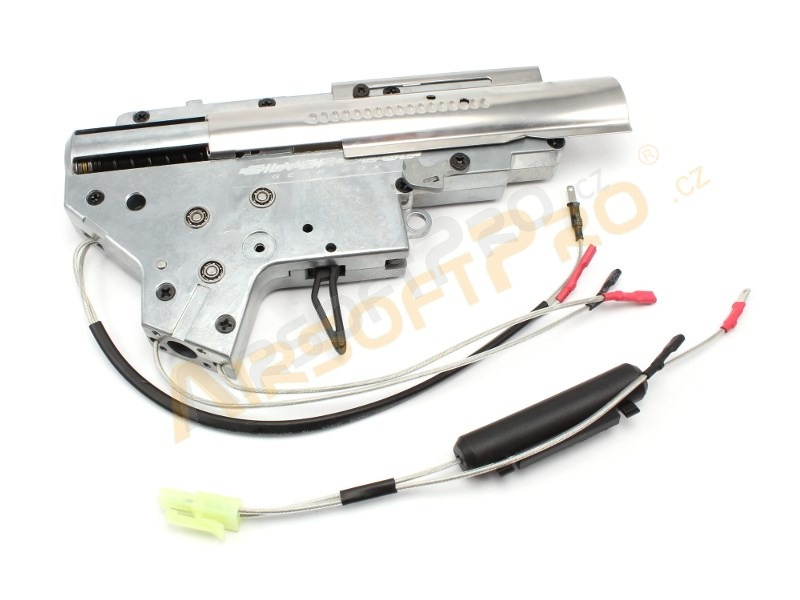 Complete QD gearbox V2 for M4/16 Silver Edge s M130, El.Blowback - back wiring [APS]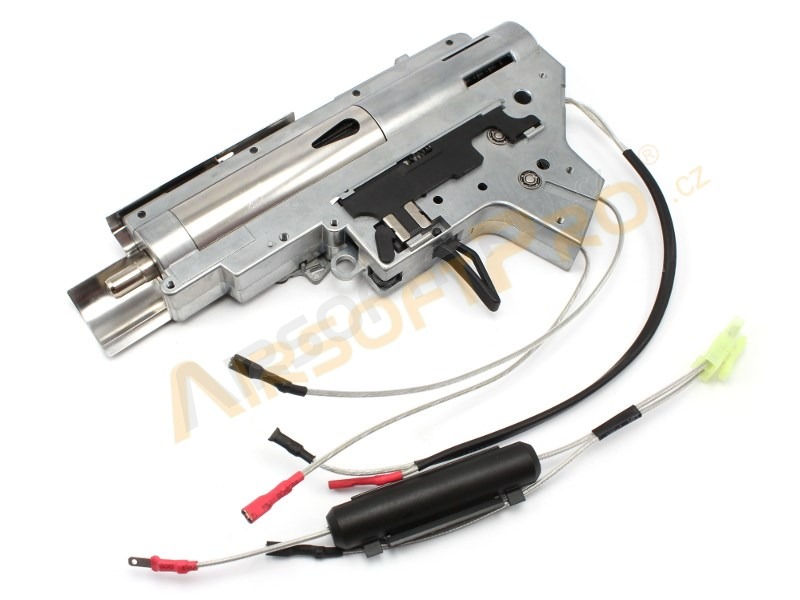 Complete QD gearbox V2 for M4/16 Silver Edge s M130, El.Blowback - back wiring [APS]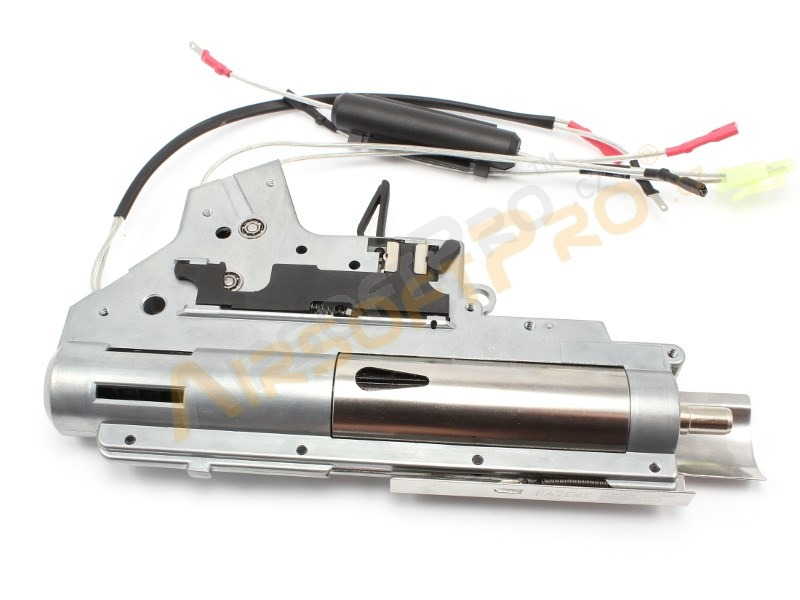 Complete QD gearbox V2 for M4/16 Silver Edge s M130, El.Blowback - back wiring [APS]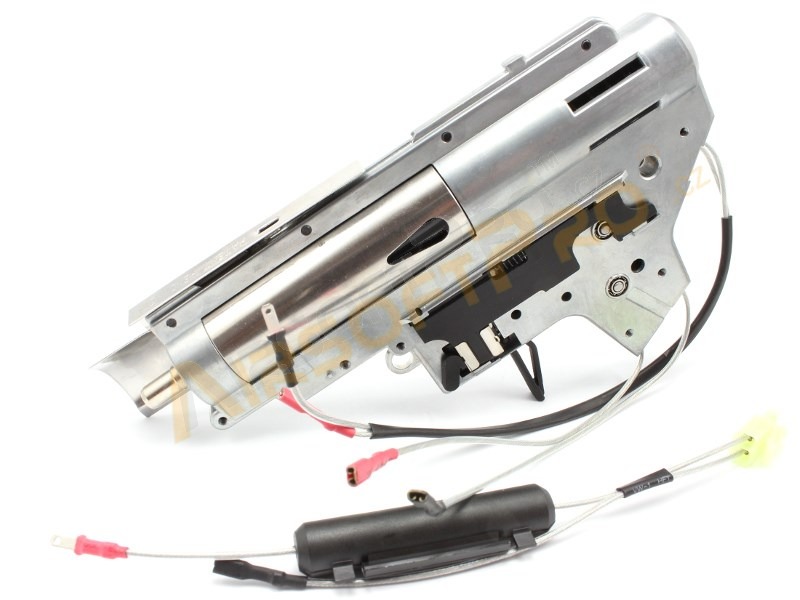 Complete QD gearbox V2 for M4/16 Silver Edge s M130, El.Blowback - back wiring [APS]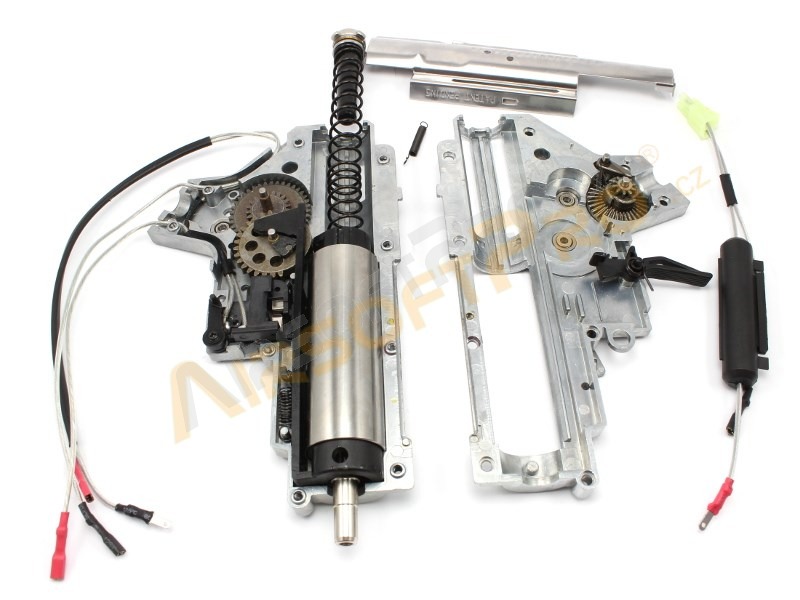 Complete QD gearbox V2 for M4/16 Silver Edge s M130, El.Blowback - back wiring [APS]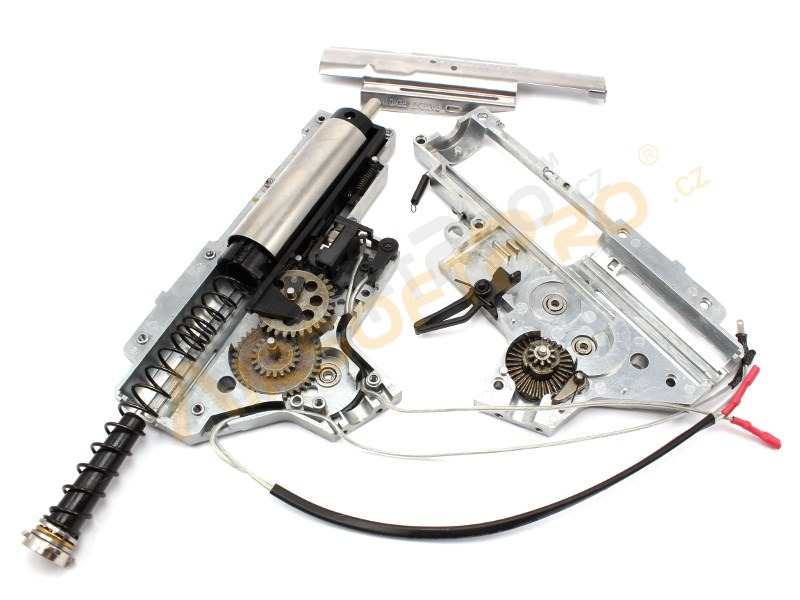 Complete QD gearbox V2 for M4/16 Silver Edge s M130, El.Blowback - back wiring [APS]
Description
Silver Edge Gear Box In 2014, APS bought to you an ultimate product called Silver Edge Gear Box. An unique technology is being used to polish and buff the surface of the gear box, which leads to an extreme smoother and brighter finish. This kind of finishing remove burrs and other surface flaws. Less friction of the gear box parts will result in lower ampere. With the help of full bearing parts installed, Silver Edge Gear Box successfully lower the ampere by 0.8A, which extends the life of Gear Box and improve Gear Box performance.
Key Features of Silver Edge Gear Box:
Quick Change Spring System
Polished and Buffed surface improves smoothness
8mm Bearing Bushings, Bearing Piston Head and Bearing Spring Guide used
100% TM Compatible Parts
Prevent Corrosion
Available in No.2 and No.3 Gear Box
The Quick Change Spring Guide has 4 locking legs instead of 2 which is different from the existing spring guide found in the market which further secure the spring while shooting
---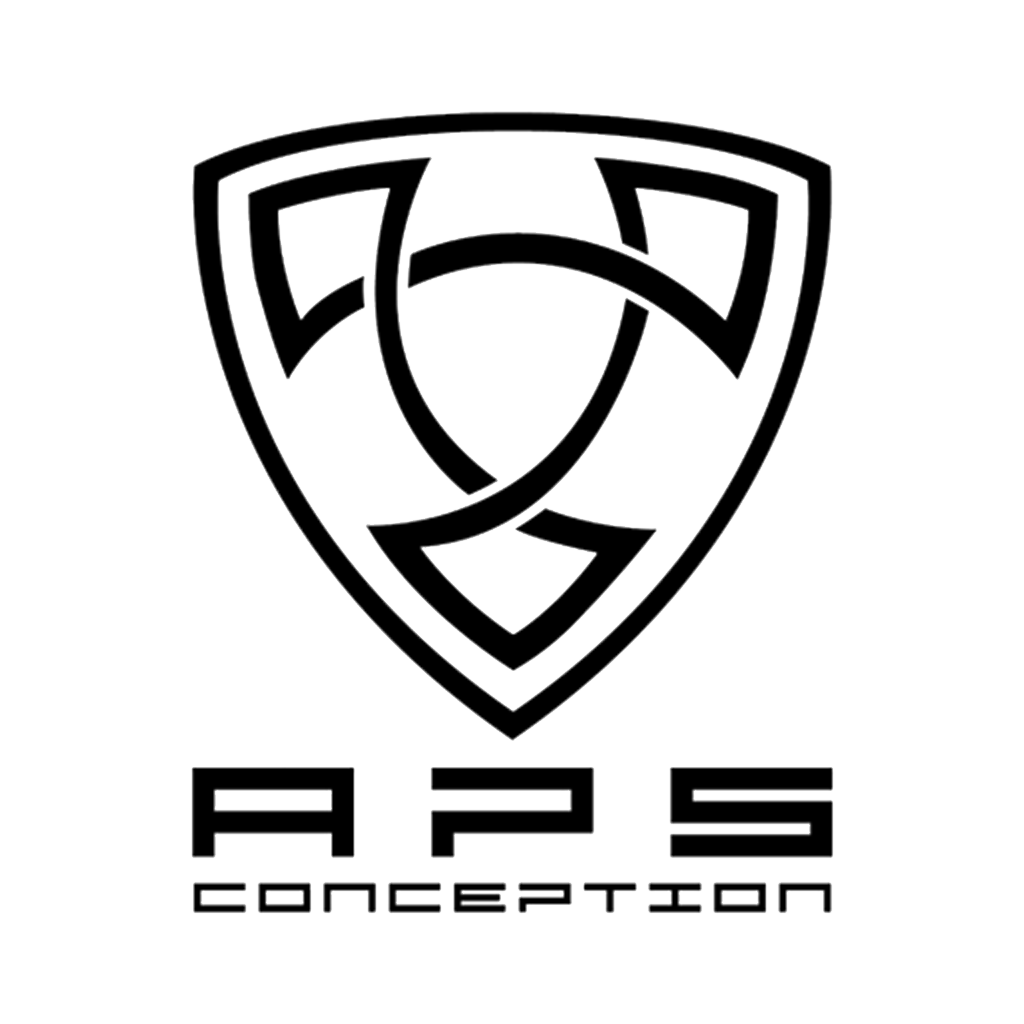 APS Limited
formerly known as APS Airgun Ltd was established in 2001. APS started by specializing in designing and building Simulation Training Equipment (Real Action Markers & Powder Balls for training simulation). APS - the three words stand for Accuracy - Pneumatics - Shooting. With their knowledge and experience that has been gained from making Real Action Markers and Projectiles, APS launched a new product line - Electronic Blow Back (EBB) products to spur the current Airsoft Market. Since they started producing airsoft replicas, their products have become very popular.
CUSTOMER REVIEWS (0)
No one has reviewed yet