Shooting chronograph AC6000 Bluetooth
Description
The Acetech AC6000 BT is the ultimate high quality and accuracy airsoft chronograph with patented LED lens and IR sensor technology that greatly increases measurement accuracy. All you need to measure the speed and ROF of a weapon quickly and efficiently. This model also includes a Bluetooth module.
It has backlighted OLED display with 128*128 resolution. The function are - muzzle velocity, rate of fire, energy, ammo parameters, number of firing. The chronograph has also auto power off function and the memory for last 25 measurements. There is a standardized tripod thread on the underside. Compared to the AC5000 has a larger tube diameter - 36 mm and is suitable for all air guns - airsoft, paintball, air rifles.
The case of the chronograph is made of durable plastic. The power input is provided by 4x AAA batteries (not included) or the Micro-USB cable (not included).
---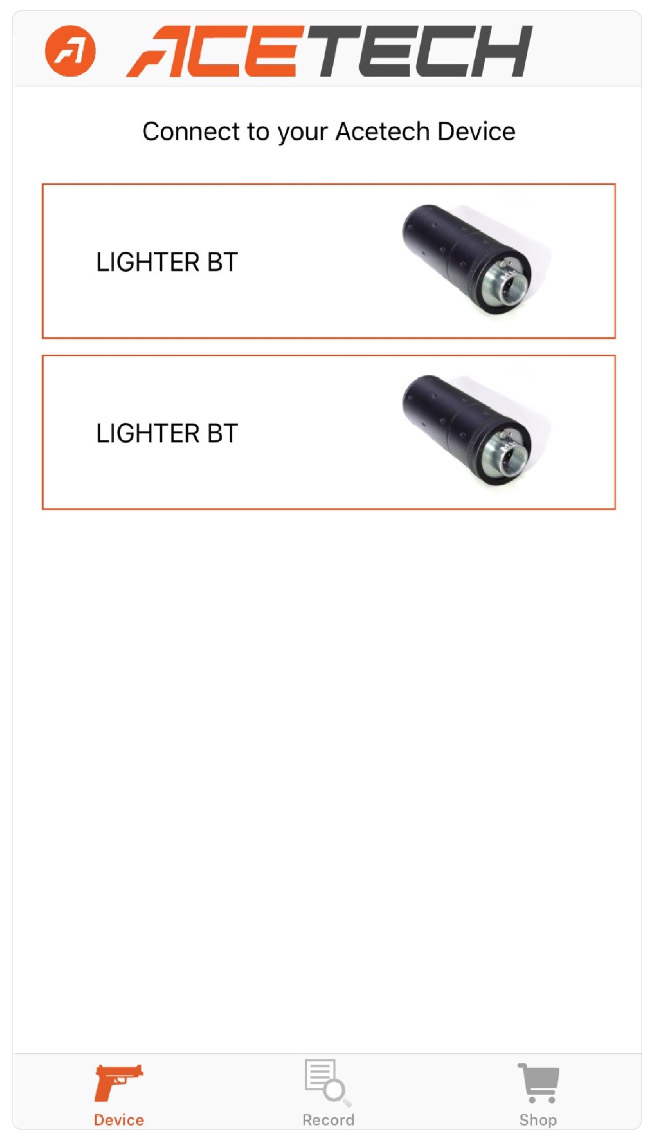 BLUETOOTH CHRONOGRAPH
Thanks to AceSoft app and Bluetooth module you can displey the measurement data on your smartphone. You can download the app for Android on Google Play and for iPhone on App Store for free.
Instructions for binding the chronograph with your smartphone:
turn on Bluetooth on your smartphone
download the AceSoft app and launch it
turn on the chronograph
press the picture menu (picture with the chronograph) in the app and enter the binding screen
press the power button on the chronograph to bind with your smartphone
after the binding is completed, you may enter the speed measurement screen

---
SPECIFICATIONS:
Measures Muzzle Velocity: from 30 m/s - 400 m/s (90 ft/s - 1200 ft/s)
ROF range: 100 - 5000RPM
Tube diameter: 36 mm
Tripod Ready mounting hole: Screw for standard camera / camcorder tripods
Batteries: 4x AAA battery
Other power input: Micro-USB charging port (5V/0.5A) (no battery charge function)
User-friendly interface: 128*128 OLED backlighted
Memory slots for velocity and ROF (Rate Of Fire): the latest 25 shots
Ammo parameter setting: supports 5 memory slots
Auto power off function: automatically turning off when idling or in low battery
Large caliber: 36 mm, suitable for different BB Spec. 4.5mm, 6mm, 9mm, 18mm
Dimension: L x W x H = 130 x 108 x 61 mm
Weight: 290g without battery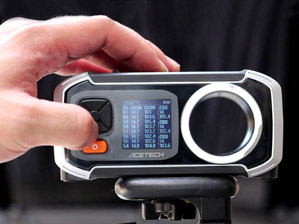 ---
SKU: 7033