Hard 1.5inch / 3.8cm Shooter Belt - Multicam
Description
A very strong and durable pants belt with a width of 38mm is suitable for hanging the gun case and other kits. The pants belt is made of two joined nylon straps, resulting in higher durability and stiffness. It has elastic loops to catch overlapping ends. It has a robust steel buckle that allows quick-release one-handed operation.
length of belt size M 100 cm
belt length L 110 cm
belt length XL 120 cm
---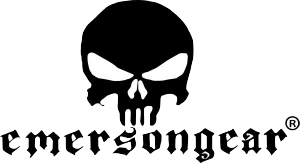 EmersonGear™
produce high quality tactical gear and accessories since 2002. About 200 employees supply equipment not only to the civilian but also to the law enforcement. EmersonGear products are characterized by quality workmanship and materials. Uses original licensed fabrics (for example, Multicam), Teflon impregnation protection, YKK top zippers, etc. Our company is the exclusive importer of EmersonGear products to the Czech Republic.