Assault Operator Backpack, 13,5L - removable straps - Multicam Tropic
Availability:
Not in stock
Description
A practical backpack that can be worn on your back or pinned on your tactical vest. Made of high quality Cordura nylon. YKK's solid and durable zips.
This backpack, inspired by Tactical Tailor, has a large main pocket divided into two sections to firmly carry a gas tank or a 1.5 litres water bottle, and a compartment behind that can hold a3 litre hydration bag. It also has a secondary compartment to place the helmet which will be tightly held due to the pressure. In the outer net we can hang small garments or take advantage of the molle to add more pouches. It has straps to adjust the space which secures the content when we carry it during play, similarly, we can adjust the strips of the shoulder straps and those at the chest to bring it as close to our body as possible. In addition, we can release the clips of the straps and use the hooks included in the backpack to attach it to a vest or a rucksack.
Dimensions:
Width 25cm
Height 42 cm
Depth 13 cm
Total volume: 13.5 l
---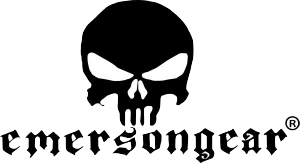 EmersonGear™
produce high quality tactical gear and accessories since 2002. About 200 employees supply equipment not only to the civilian but also to the law enforcement. EmersonGear products are characterized by quality workmanship and materials. Uses original licensed fabrics (for example, Multicam), Teflon impregnation protection, YKK top zippers, etc. Our company is the exclusive importer of EmersonGear products to the Czech Republic.