Tactical helmet for kids - desert (DE)
Availability:
Not in stock
Description
EmersonGear makes interesting helmets for a reasonable price, but young warriors have a problem with the size – even a light FAST helmet is so large for them. So we have brought this – a child size helmet of the same quality as the adult size ones.
It is made of durable plastic with a padding inside. The circumference is adjustable as well as the straps.
There is a wide range of possible attachment of accessories. At the front part, you can find a base for an NVG or an action camera, next, there are mounts with RIS rails on the sides. Furthermore, there is a set of self-sticking velcro panels that you place on the surface of the helmet in order to make space for patches.
Suitable for head circumference from cca 54 to 58 cm.
---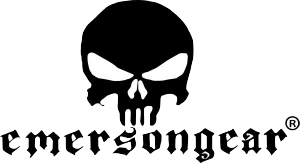 EmersonGear™
produce high quality tactical gear and accessories since 2002. About 200 employees supply equipment not only to the civilian but also to the law enforcement. EmersonGear products are characterized by quality workmanship and materials. Uses original licensed fabrics (for example, Multicam), Teflon impregnation protection, YKK top zippers, etc. Our company is the exclusive importer of EmersonGear products to the Czech Republic.