Airsoft sniper MSR338 Remington, TX System (MSR-010) - black
Availability:
Not in stock
Description
The Modular Sniper Rifle (MSR) is a bolt-action sniper rifle recently developed and produced by Remington Arms for the United States Army. It was introduced in 2009, and was designed to meet specific United States Army and USSOCOM Precision Sniper Rifle requirements. The MSR won the PSR competition, and is called the Remington Mk 21 Precision Sniper Rifle in U.S. military service.
The ARES MS338 (MSR-010) is a spring powered bolt action sniper replica of Remington Arms sniper rifle.
Full metal construction, light weight, mid range sniper rifle, with a full length of 890mm with the stock folded (for easier portability or in tight conditions) to 1100mm with the stock extended. Ergonomic features include adjustable riser cheek pad, and adjustable stock butt for higher comfort. Mini RIS rails on the stock allow you to attach accessories or a monopod on the rear for a more stable shooting platform.
The whole upper receiver/hand guard is CNC machined alloy, a lightweight production but incredibly attractive too. The lower receiver is die cast aluminium alloy. The fore-grip, barrel, flash hider and rail are CNC as well for greater accuracy. The magazine is made of metal. Surface finishing is very good, the gun is surprisingly light at its size and all parts matches. A high level of manufactory is also a reason for a higher price for the weapon.
The big advantage is partial compatibility with Marui VSR/L96 system, which means that you can use after-market performance parts designed for the VSR-10 in this rifle.
You will need to load your magazine fully and insert into the gun, then fill the magazine again before firing your first shot. The reason for this is the gun uses a BB feed internally to the hop unit that has to be full of BBs to consistently feed.
---

Remington Arms License
Fully licensed by original producer of MSR - american manufacturer of firearms and ammunition - Remington Arms Company, LLC.
---
TX System
Patented TX system means that you can switch out the spring cocking bolt for a gas powered or CO2 bolt that will be available separately soon. This means that one rifle can be powered by 3 different systems!

---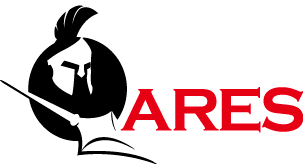 ARES
Manufacturer of premium Airsoft guns in the largest variety of models and styles. Based in Hong Kong, ARES has distribution partners globally including America, Europe, and Asia.
Named after the God of War, ARES strives to offer the largest selection of high quality Airsoft guns. Not a clone company, ARES products go through their own R&D process to come up with their own gearbox designs. ARES is also the pioneer for many models that did not previously exist in the Airsoft market, including the licensed TAVOR21, and many other unique models. ARES guns all shoot around 360-380fps and are designed to be upgradeable easily for maximum performance.
Parameters
General info
| | |
| --- | --- |
| Shooting mode | Semi action |
| Operation | Spring action |
Estimated performance (+/- 10%)
| | |
| --- | --- |
| BB energy (J) | 1,7 |
| Velocity (m/s) | 130 |
| Velocity (fps) | 427 |
| Theoretical range (m) | 59 |
| Appropriate balls weight | |
Outer specs.
| | |
| --- | --- |
| Length (mm) | 900/1100 |
| Weight (g) | 4700 |
| Material | CNC machined aluminum |
| Gunstock | Metal, folding |
| Foregrip | Metal, RIS mount |
Inner specs.
| | |
| --- | --- |
| Inner barrel length | 460mm |
| Piston | nylon (plastic) |
| Hop-up | Metal adjustable Hop-Up |
Magazine
| | |
| --- | --- |
| Capacity | 78 |
| Type of the magazine | Low capacity spring |
Package contents
| | |
| --- | --- |
| Battery | No |
| Charger | No |
| Magazine | Yes |