Airsoft rifle M4 Phantom Extremis Mark III AEG with 15" MLOK Handguard, black
Description
If you are looking for an original M4 look, this is the right choice.
The weapon is interesting for its processing. Stylish aluminum lightweight body with beautiful details such as logos, serial number, selector switch or lightweight trigger.
A great advantage, mainlyfor left-handed players, is a range of two-sided parts: magazine release, charging handle,selector switch.
Rubberized ergonomic grip ensures firm and non-slip grip.
Polymer detachable folding sights are part of the weapon. The rear can be adjusted both sideways and altitude, front can be adjusted altitude. After tilting, it does not interfere with collimators or riflescopes.
The floating 12.5-inch foregrip is made of metal and uses M-Lock. You can either buy classic rails using the system and then place the required accessories on them. Or buy a handle that directly uses this system and place it on the forefront. The top edge of the forefront is fitted with a long, standard 20mm RIS rail that connects to the body rail. This will give you plenty of space for scopes or red dots.
Every player will surely be interested in the stock.It's fixed. The battery is inserted when the back platee is tilted into the stock tube, we recommend using a 7.4V Li-Pol battery that fits comfortably into the tube.We can find a quick-detachable eye on the strap on the stock.
An electric blowback is interesting. There is ashaped sheet metal that looks like the bolt. This bolt moves during shooting and imitates the shooting of a real weapon. After the lever is pulled out, the bolt is stuck in the rear position and it is easy to regulate HopUp. When the release button is pressed on the left side of the body, the bolt returns to the starting position.
Inside the weapon is a high-quality, polished APS SilverEdge quick-change spring gearbox.
The range is about 55 meters (Spring M120, 120m / s, 400FPS). It is therefore a weapon with a slightly above average performance, which will not lag in the game and will give the shooters enough accuracy and range. We recommend BBs weighing 0.25g. Ideally, 4GUN, BLS, Guarder, AimTop, Madbull, G&G.
---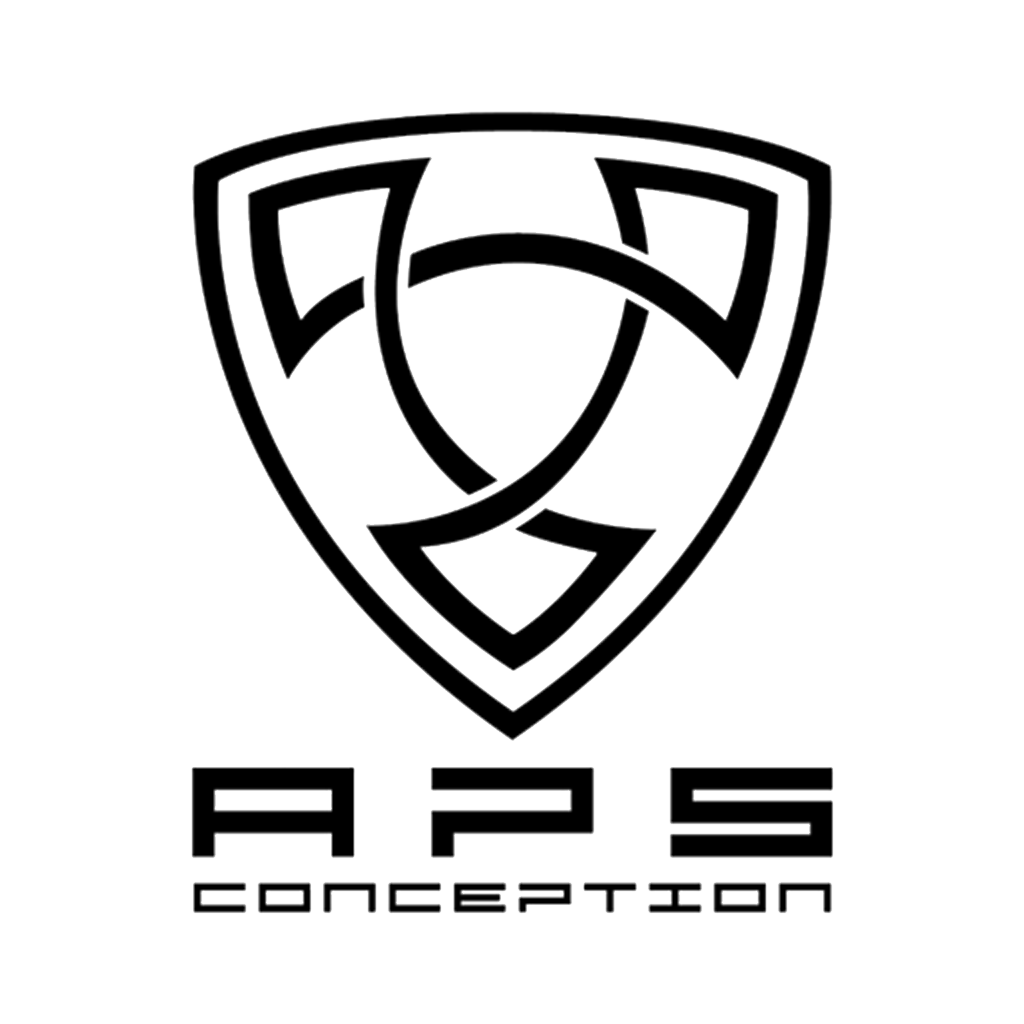 APS Limited
formerly known as APS Airgun Ltd was established in 2001. APS started by specializing in designing and building Simulation Training Equipment (Real Action Markers & Powder Balls for training simulation). APS - the three words stand for Accuracy - Pneumatics - Shooting. With their knowledge and experience that has been gained from making Real Action Markers and Projectiles, APS launched a new product line - Electronic Blow Back (EBB) products to spur the current Airsoft Market. Since they started producing airsoft replicas, their products have become very popular.
Parameters
General info
| | |
| --- | --- |
| Shooting mode | Semi and full auto |
| Operation | Electric (AEG) |
Estimated performance (+/- 10%)
| | |
| --- | --- |
| BB energy (J) | 1,4 |
| Velocity (m/s) | 120 |
| Velocity (fps) | 394 |
| Theoretical range (m) | 54 |
| Appropriate balls weight | |
Outer specs.
| | |
| --- | --- |
| Length (mm) | 920 |
| Weight (g) | 2800 |
| Material | Metal alloy |
| Gunstock | Metal, solid |
| Foregrip | Metal, M-LOK mount |
Inner specs.
| | |
| --- | --- |
| Inner barrel length | 370 mm |
| Gearbox material | Metal alloy |
| Bearings | 8mm metal |
| Gears | metal alloy |
| Piston | nylon with 7 metal teeth |
| Piston head | Nylon head |
| Hop-up | Metal adjustable Hop-Up |
Magazine
| | |
| --- | --- |
| Capacity | 430 |
| Type of the magazine | High capacity winding |
Battery
| | |
| --- | --- |
| Suitable battery | |
| Connector | Mini Tamiya |
| Battery location | In a stock buffer tube |
Package contents
| | |
| --- | --- |
| Battery | No |
| Charger | No |
| Magazine | Yes |
| Other accessories | QD sling |