-12 %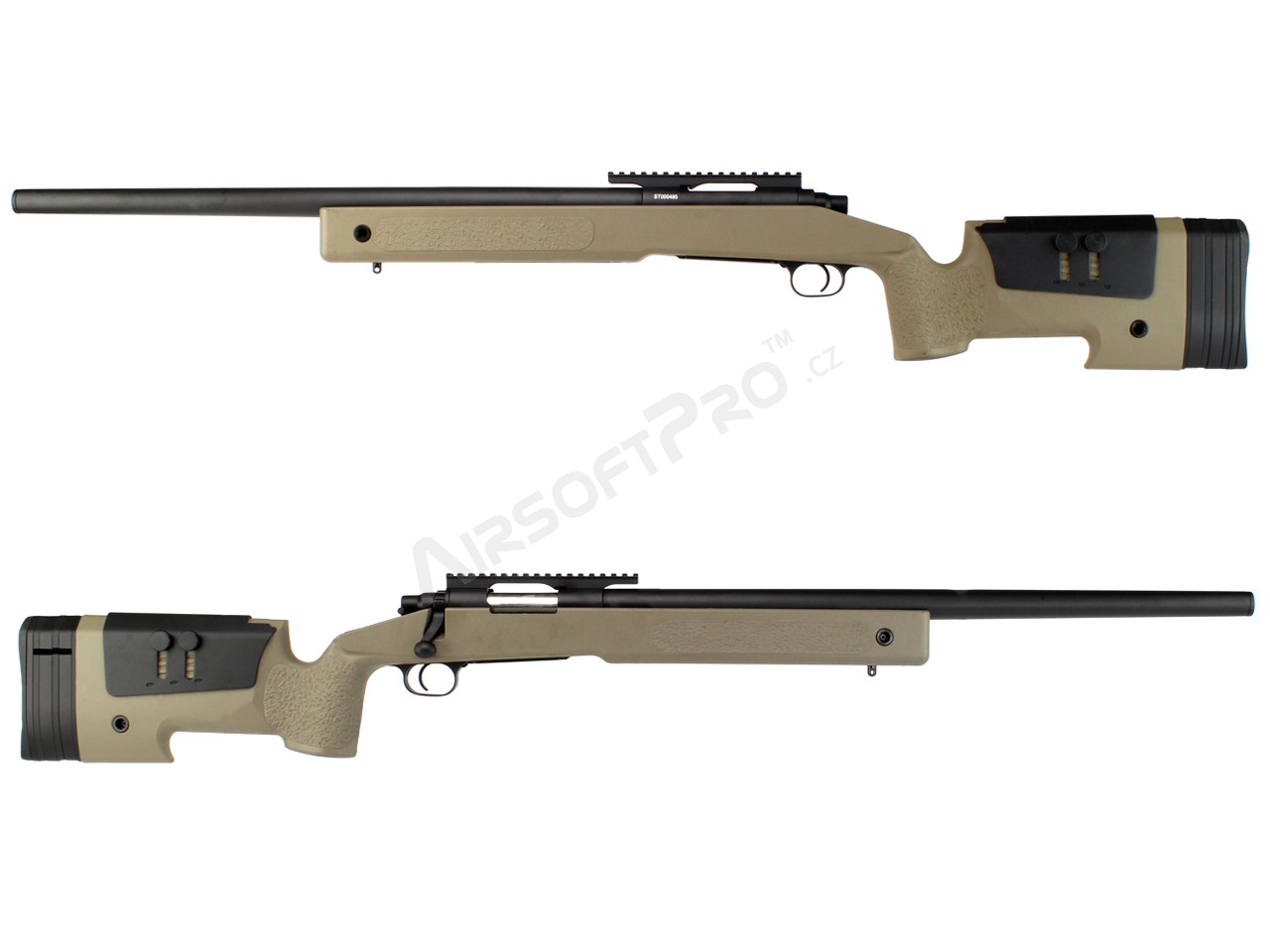 Airsoft sniper rifle M40A3 - DE [S&T]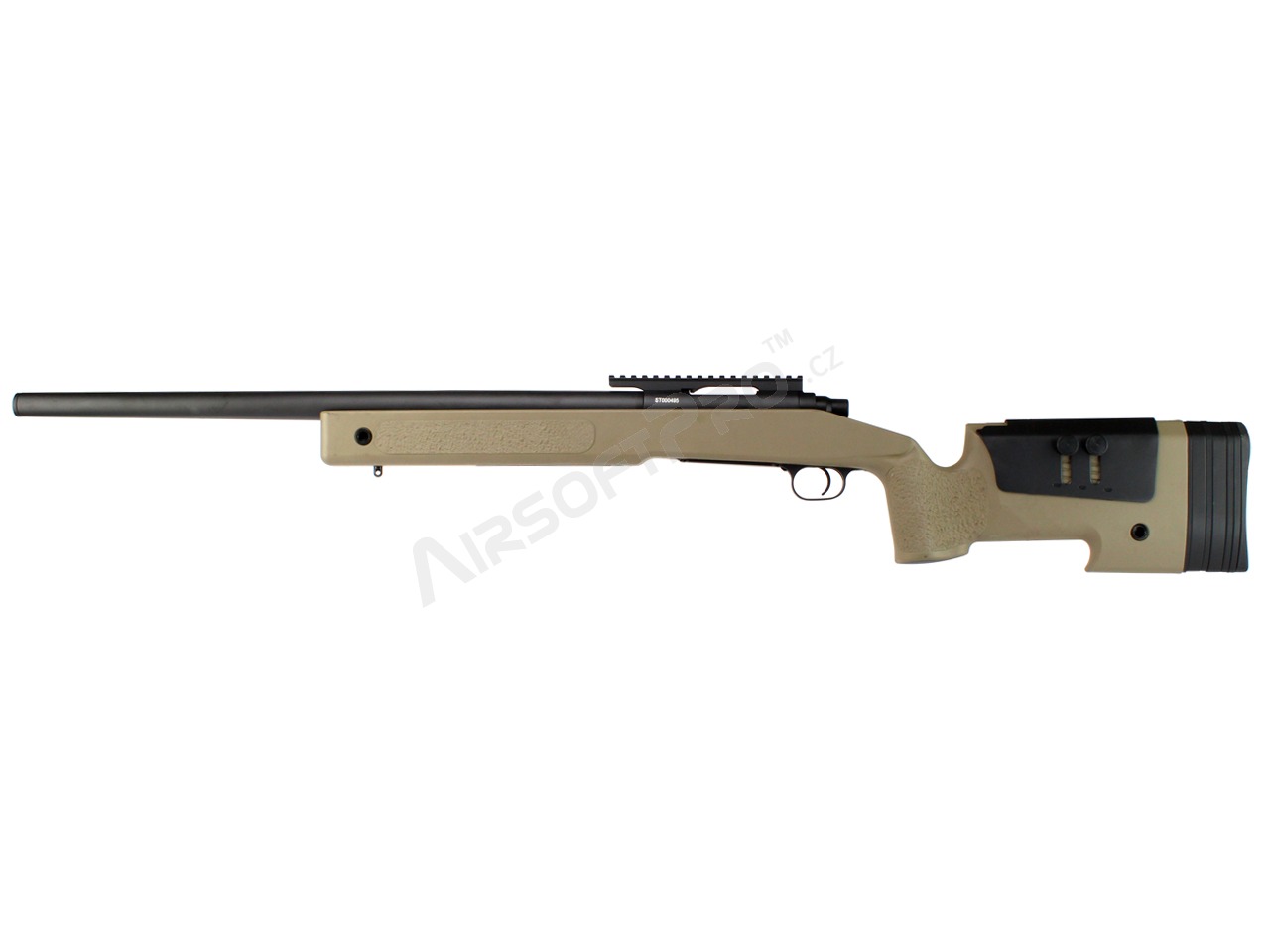 Airsoft sniper rifle M40A3 - DE [S&T]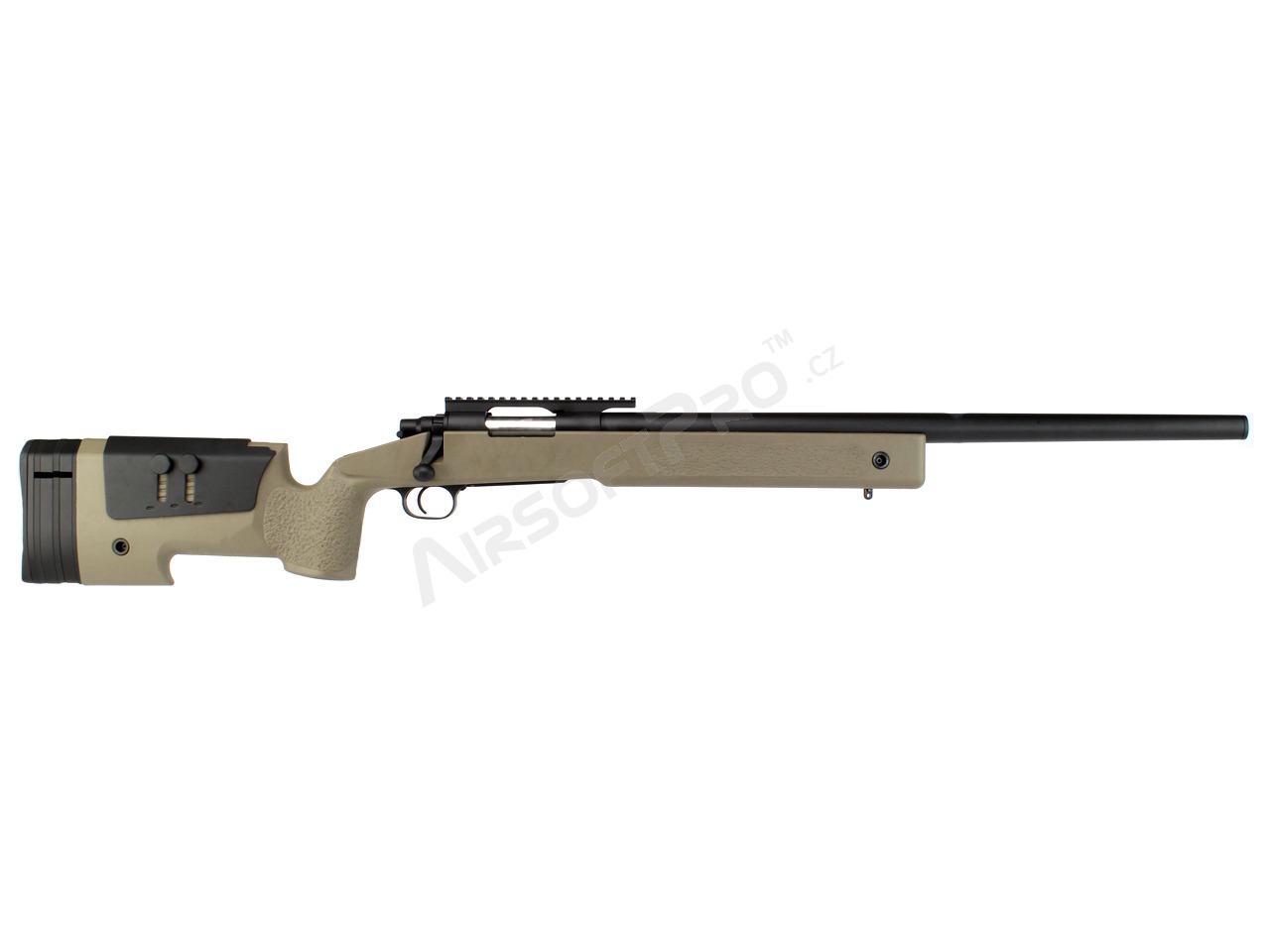 Airsoft sniper rifle M40A3 - DE [S&T]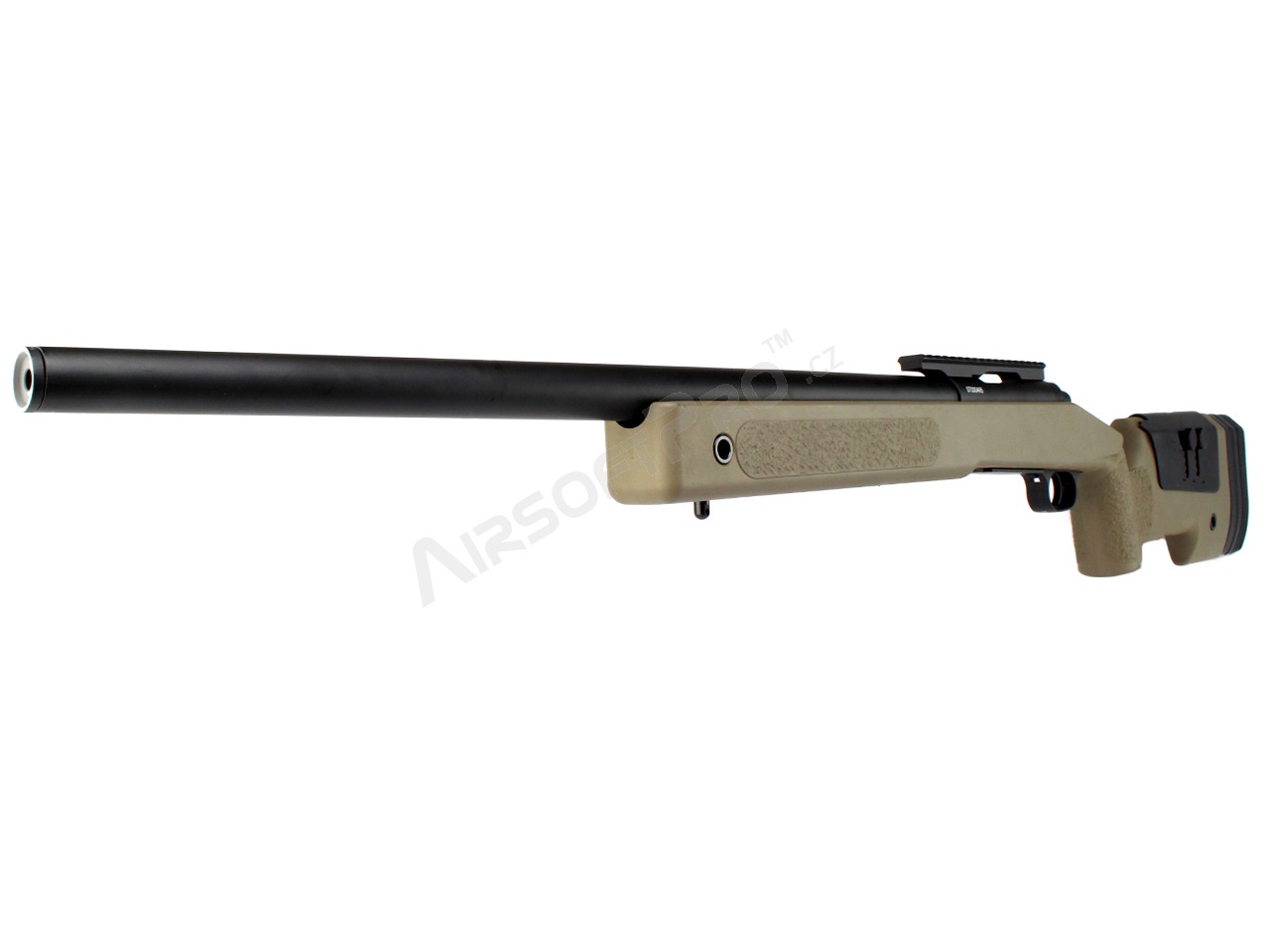 Airsoft sniper rifle M40A3 - DE [S&T]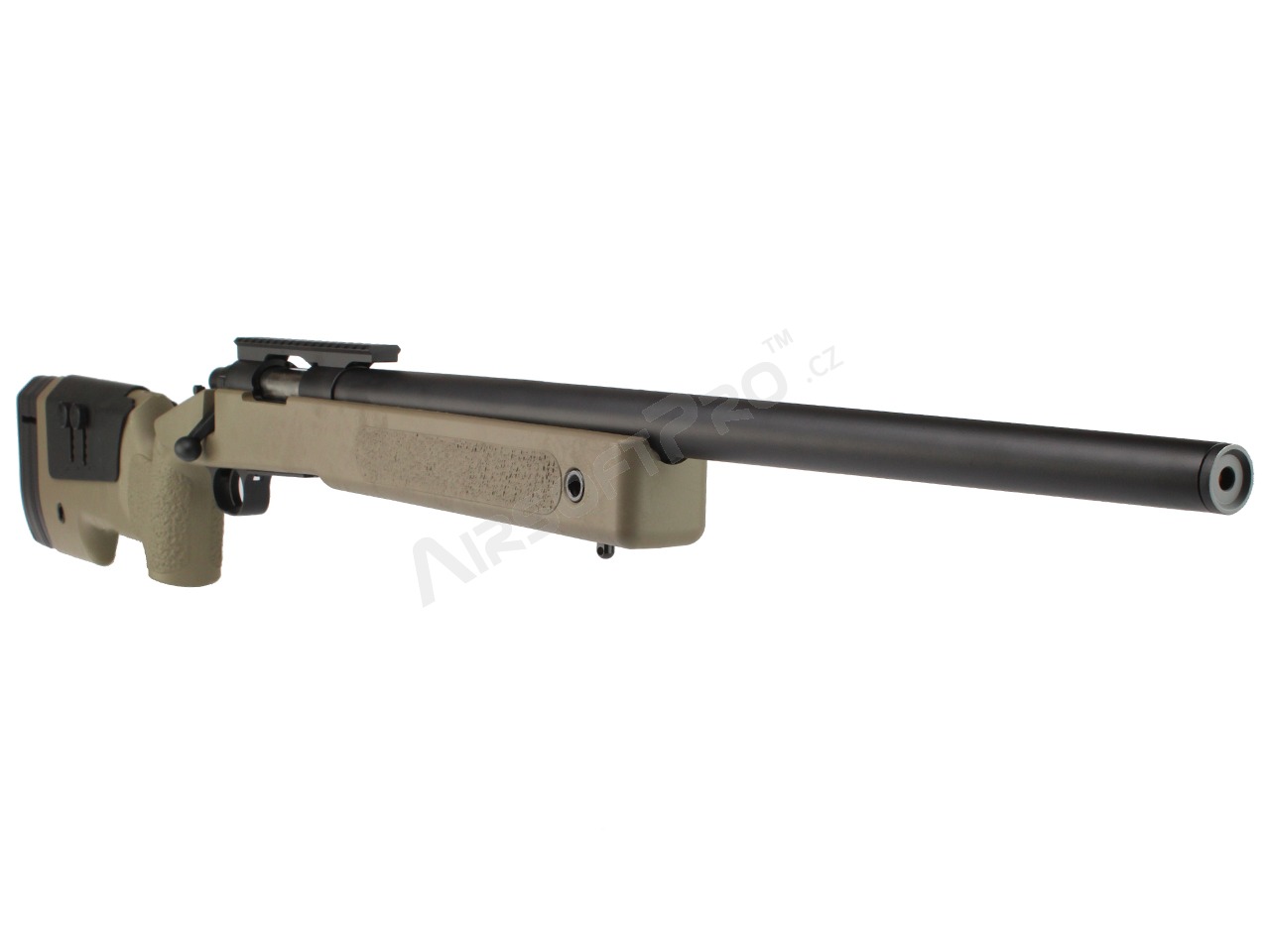 Airsoft sniper rifle M40A3 - DE [S&T]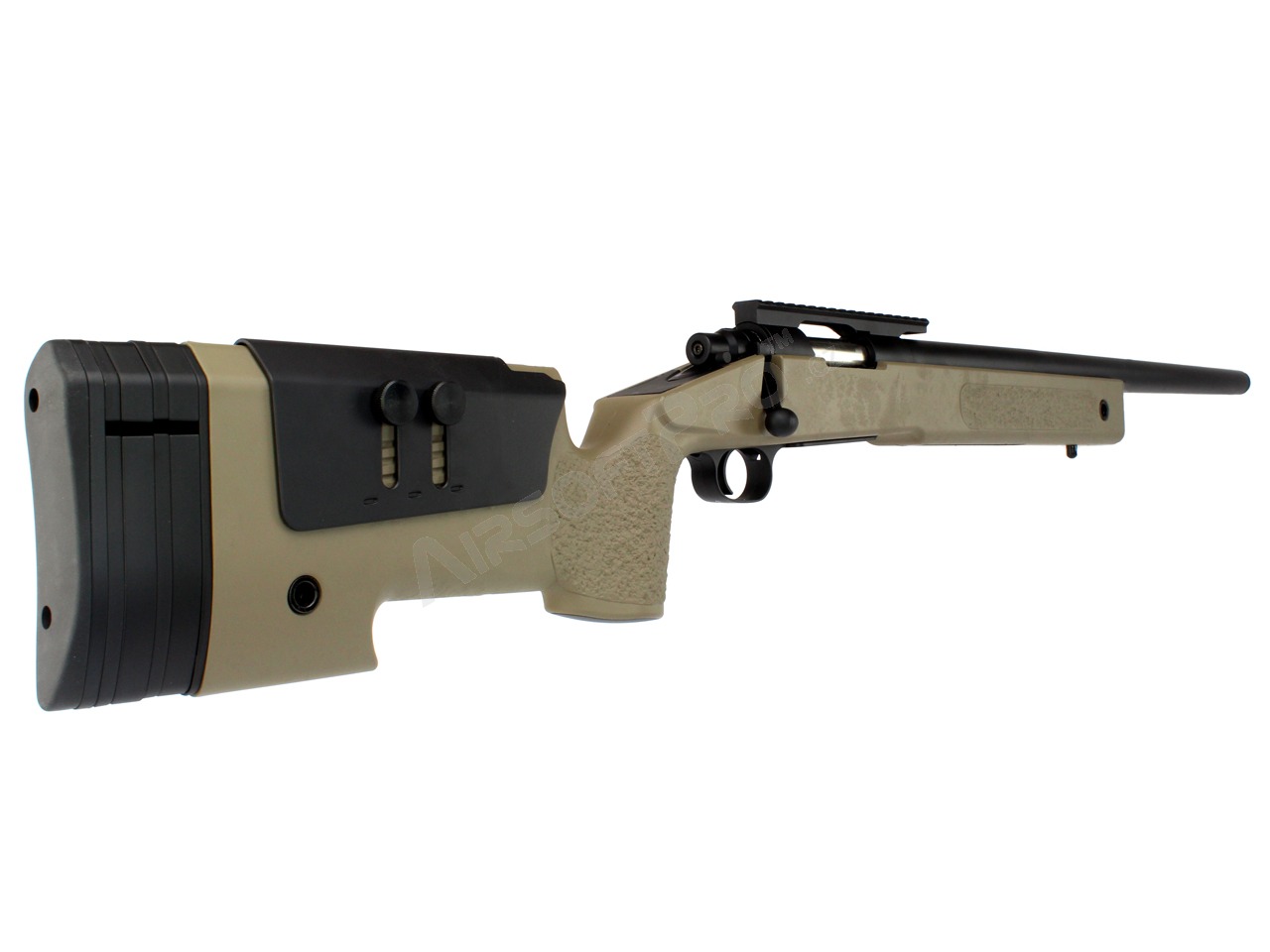 Airsoft sniper rifle M40A3 - DE [S&T]
Airsoft sniper rifle M40A3 - DE [S&T]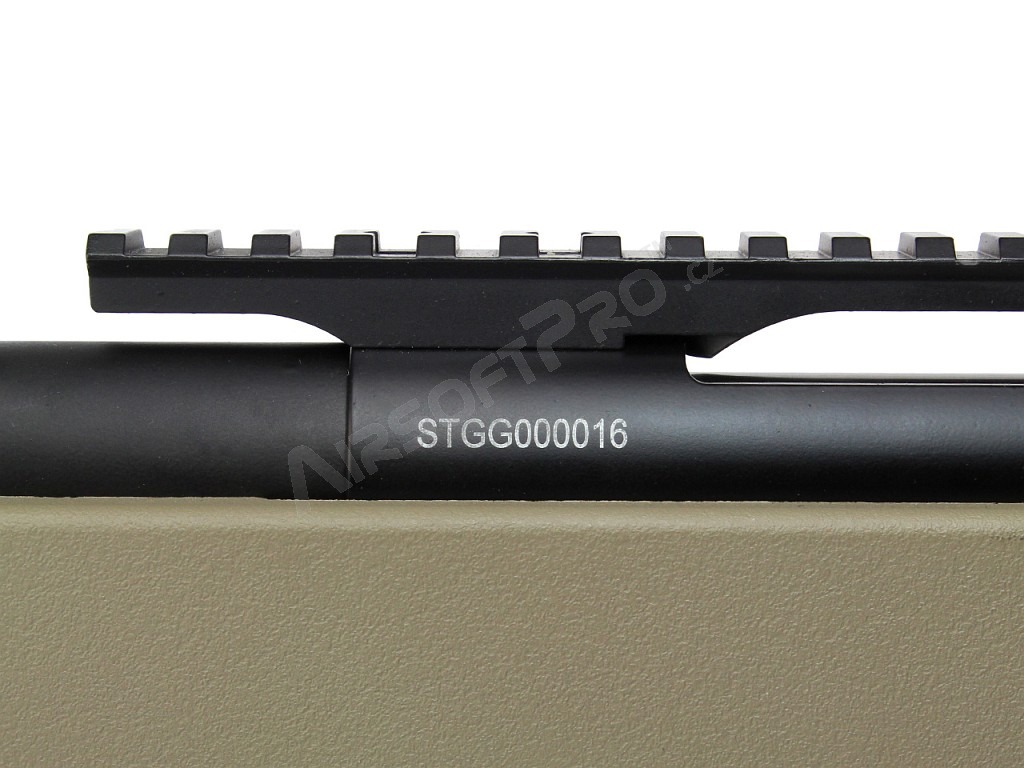 Airsoft sniper rifle M40A3 - DE [S&T]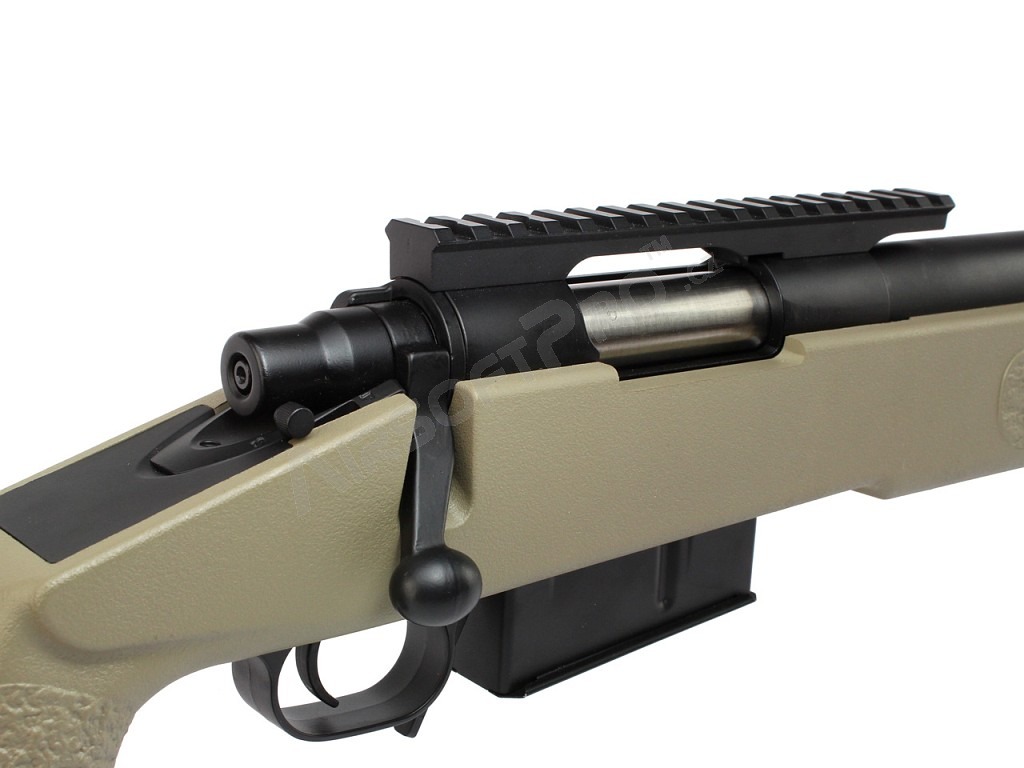 Airsoft sniper rifle M40A3 - DE [S&T]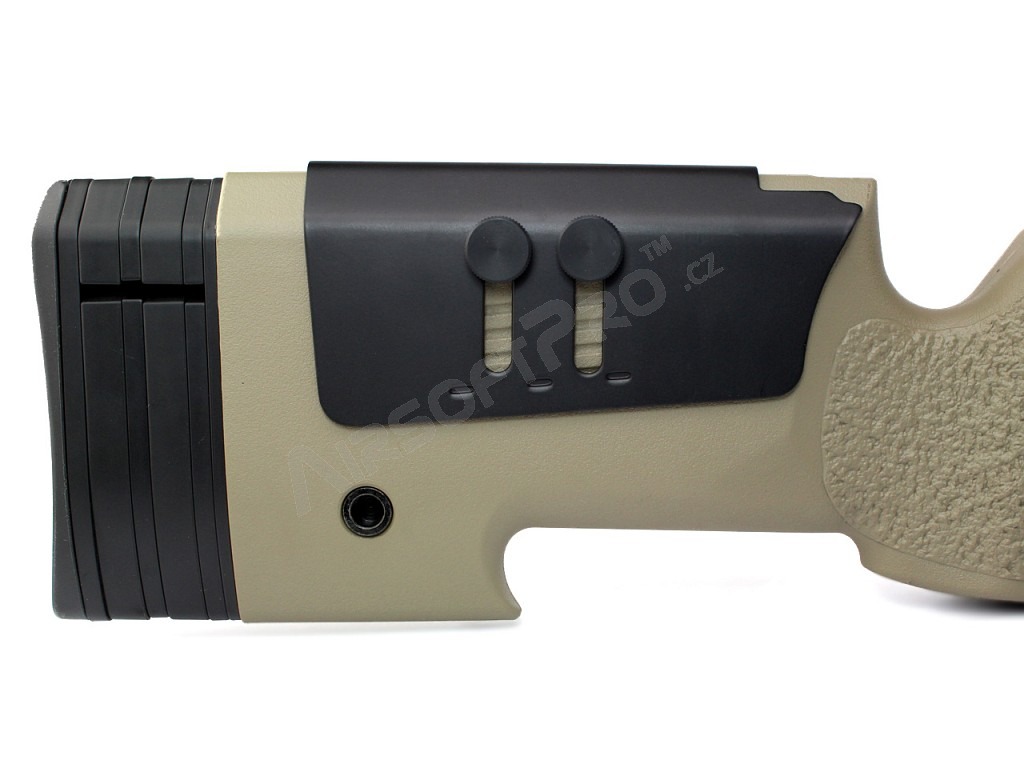 Airsoft sniper rifle M40A3 - DE [S&T]
Airsoft sniper rifle M40A3 - DE [S&T]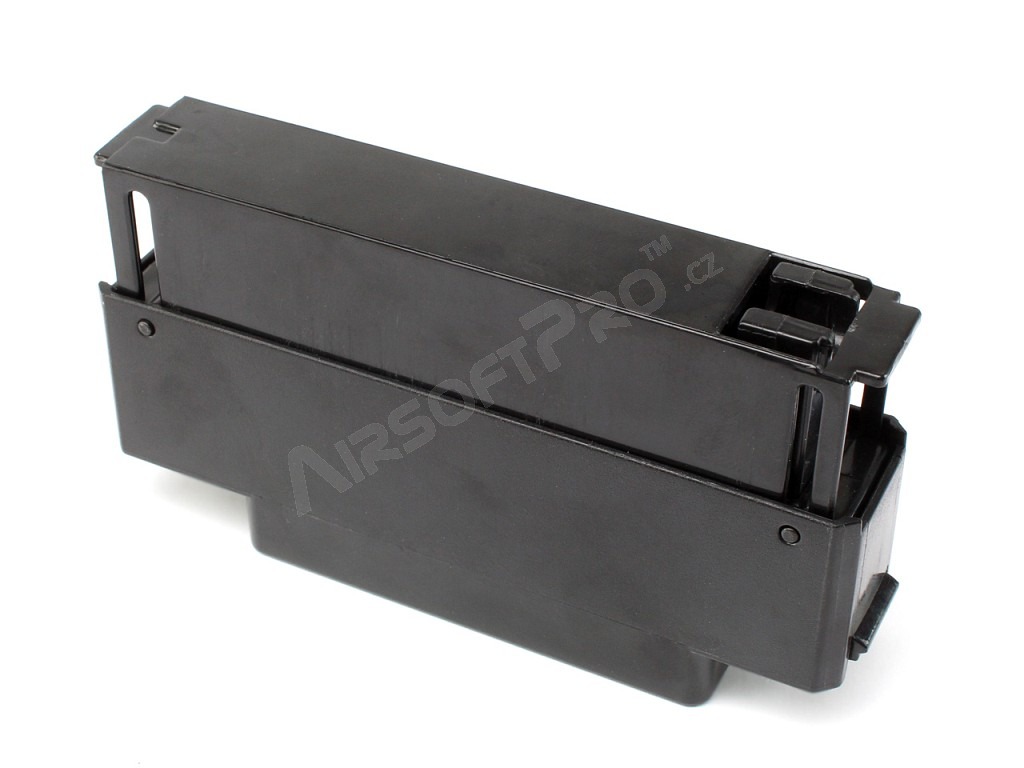 Airsoft sniper rifle M40A3 - DE [S&T]
Airsoft sniper rifle M40A3 - DE
Availability
> 5 pieces ready to ship
Description
The legend in our eshop... finally! The M40A3 is a famous American rifle, which is used for example by the Marine Corps snipers. This replica by S&T is really well done.
As you grab it, you feel it's so far better than replicas by other Chinese manufacturers such as Well. The receiver and outer barrel are made of metal. The barrel is a really thick piece of metal. The stock is made of very durable and hard plastic with a rough surface, which won't slip out of your hands. The metal cheek rest is adjustable. The stock length is also adjustable by the number of installed pads. Notice the long RIS rail - you won't have problems with attaching a scope. Additionally, the stock has 4 QD sling base mounts (2 on the left, 2 on the right). QD ring is not included, but you can find it as a accessories bellow.
The S&T M40A3 offers a considerable upgrade potential. Even out of the box, its velocity is 130 mps (430 FPS). If it's not enough for you, we offer AirsoftPro upgrade parts. See AirsoftPro Upgrade bookmark bellow. The barrel (456 mm length) and bucking are of the AEG standard. The chamber is regulable by 2 allen hex screws in the magwell - it is the same system as our AirsoftPro VSR chambers or PDI ones have. The cylinder volume is another sign of the potential for power.
This M40A3 is for you, if you want a powerful weapon with a superior quality externals, which can be felt as an weapon and not as a toy (it weights 3.5 kgs without any accesories).
A scope and bipod are not included.
---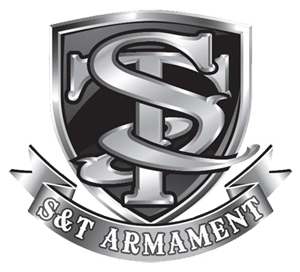 SMART TEAM INTERNATIONAL INDUSTRIAL LTD
a.k.a S&T was founded in 2009 with the headquarter office located in Hong Kong, subsidiary company in Japan. S&T in worldwide famous company manufacturing airgun/airsoft gun. They are a group of airsoft enthusiasts sho understand airsoft as well as manufacturing, sourcing & distributing airsoft products. Their mission is to supply wide range of quality airsoft products with the most competitive pricing for consumers.
Parameters
General info
| | |
| --- | --- |
| Shooting mode | Semi action |
| Operation | Spring action |
Estimated performance (+/- 10%)
| | |
| --- | --- |
| BB energy (J) | 1,7 |
| Velocity (m/s) | 130 |
| Velocity (fps) | 427 |
| Theoretical range (m) | 59 |
| Appropriate balls weight | |
Outer specs.
| | |
| --- | --- |
| Length (mm) | 1170 |
| Weight (g) | 3700 |
| Material | Metal alloy |
| Gunstock | Plastic (or fiber), solid |
| Foregrip | Plastic or fiber |
Inner specs.
| | |
| --- | --- |
| Inner barrel length | 456 mm |
| Piston | nylon (plastic) |
| Hop-up | Metal adjustable Hop-Up |
Magazine
| | |
| --- | --- |
| Magazine capacity | 25 |
| Type of the magazine | Low capacity spring |
Package contents
| | |
| --- | --- |
| Battery | No |
| Charger | No |
| Magazine | Yes |
| Other accessories | BB loader |
SKU 6724
SKU 6720