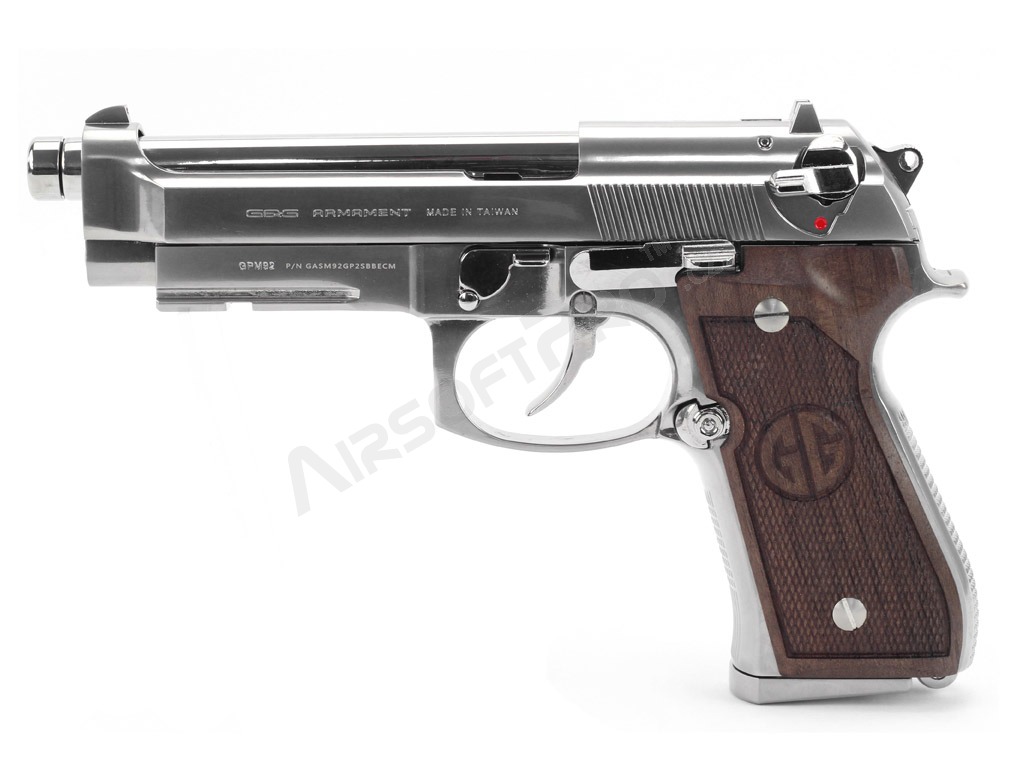 Airsoft pistol GPM92 GP2, full metal - wood, limited edition [G&G]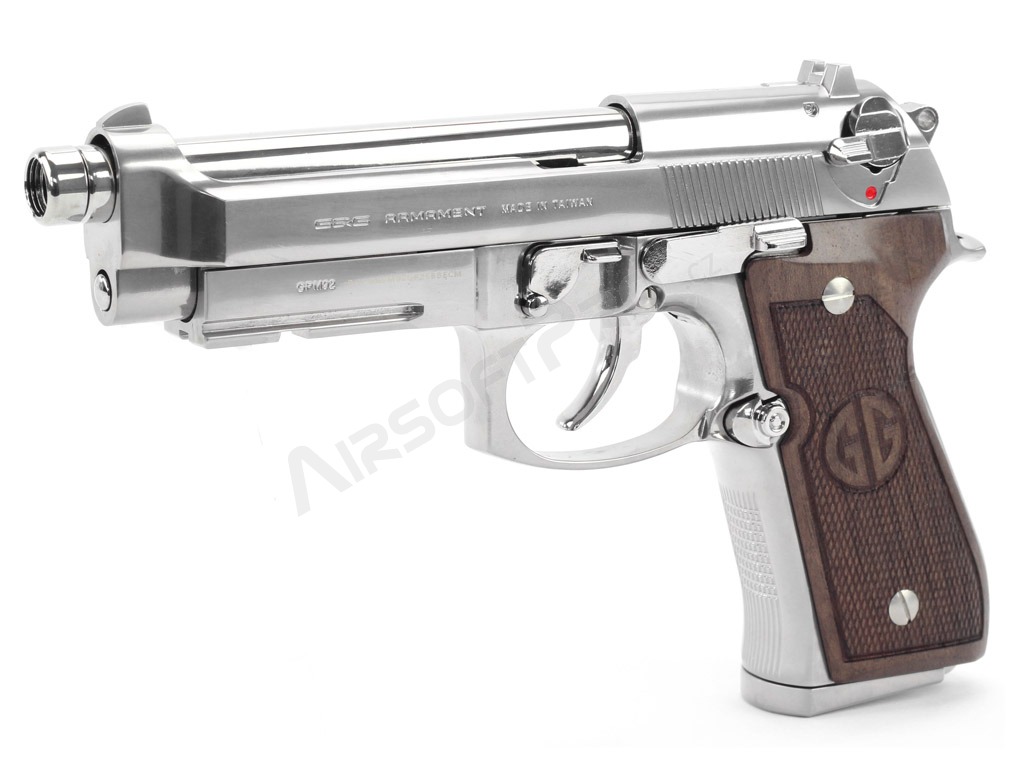 Airsoft pistol GPM92 GP2, full metal - wood, limited edition [G&G]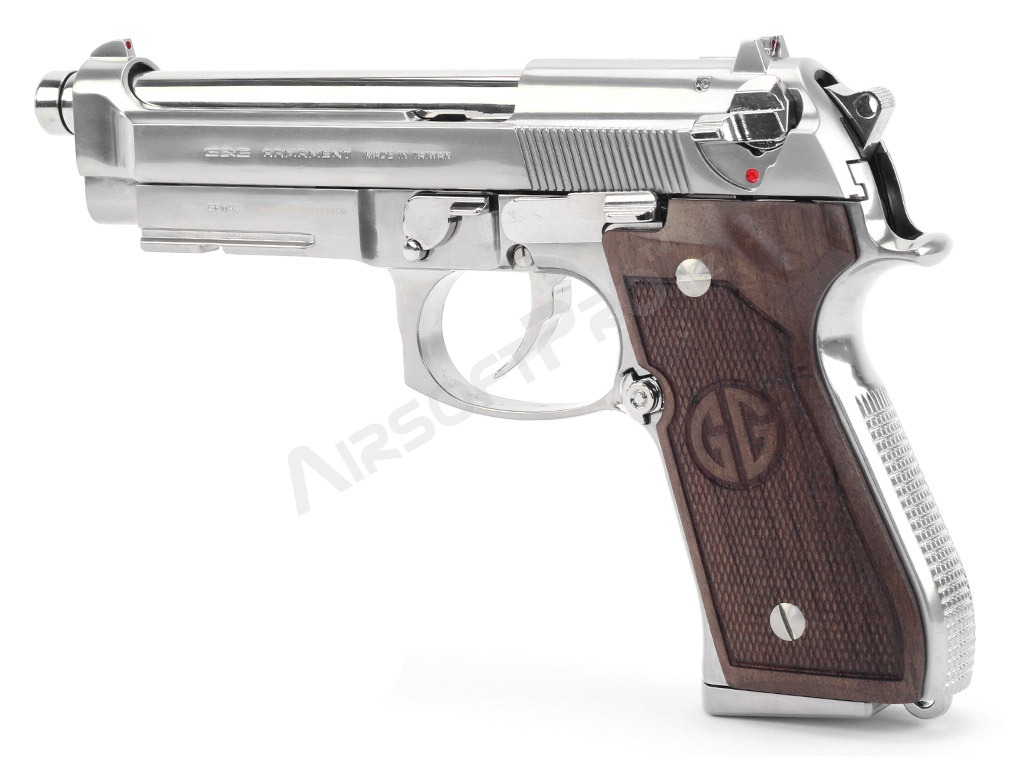 Airsoft pistol GPM92 GP2, full metal - wood, limited edition [G&G]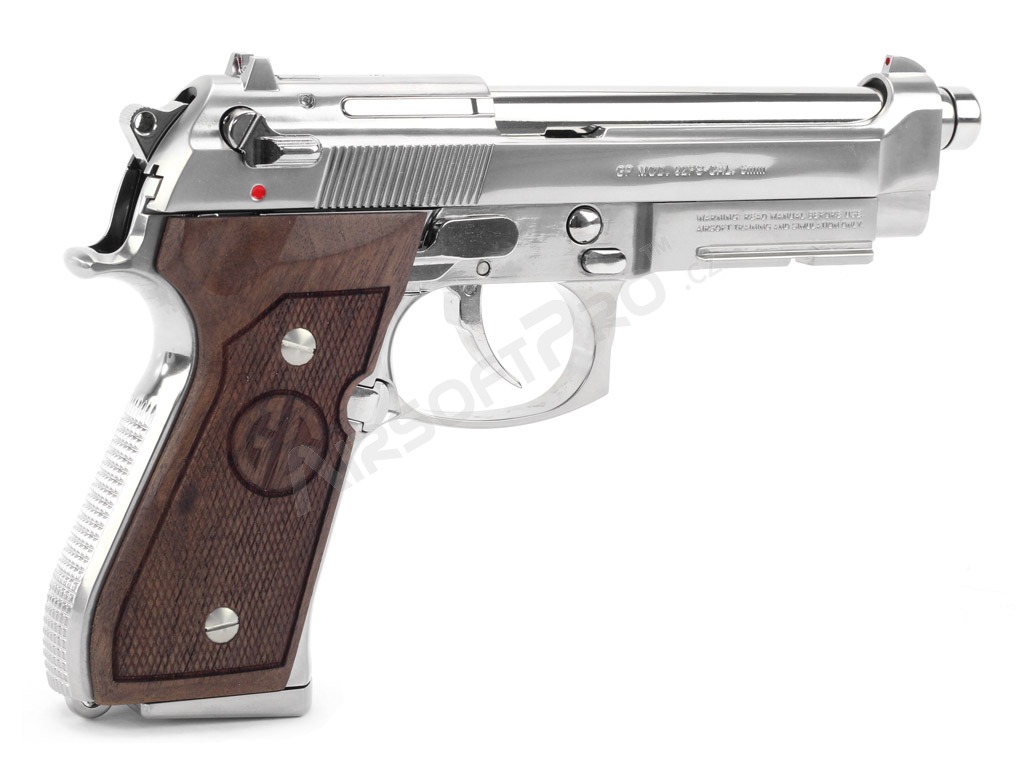 Airsoft pistol GPM92 GP2, full metal - wood, limited edition [G&G]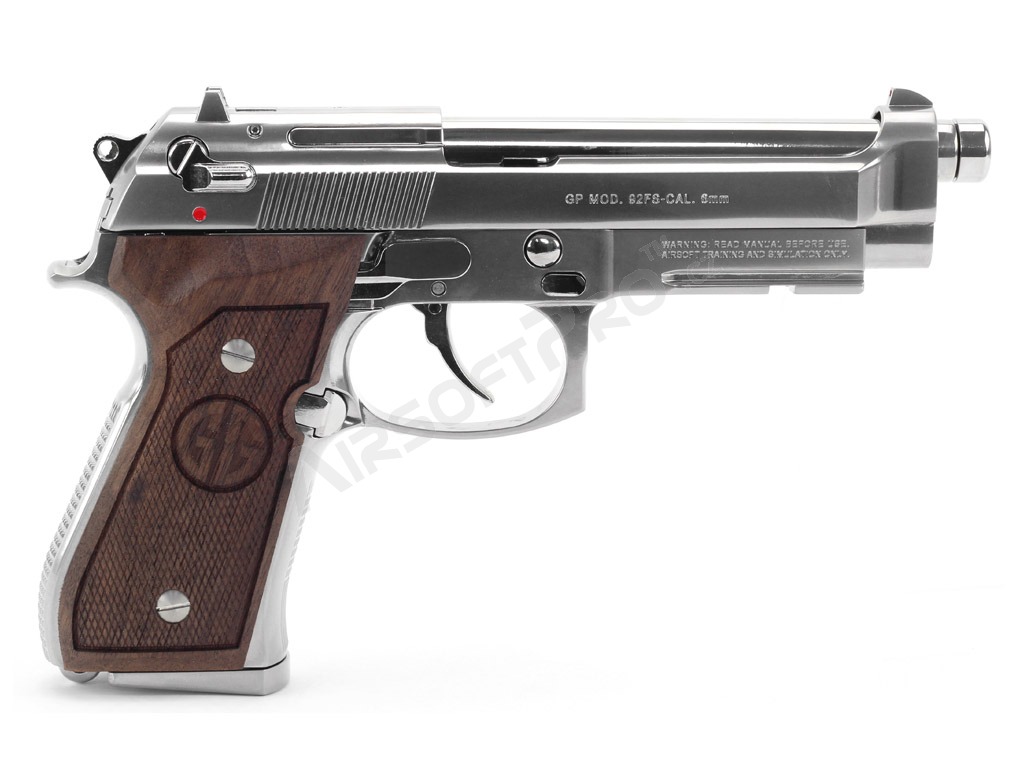 Airsoft pistol GPM92 GP2, full metal - wood, limited edition [G&G]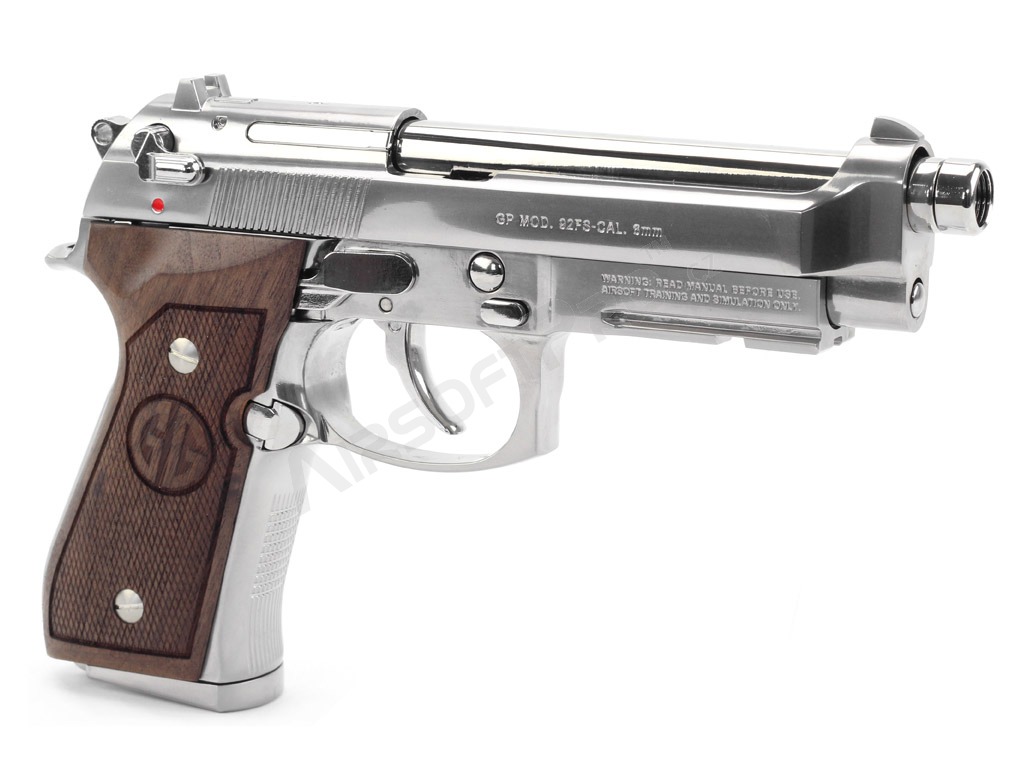 Airsoft pistol GPM92 GP2, full metal - wood, limited edition [G&G]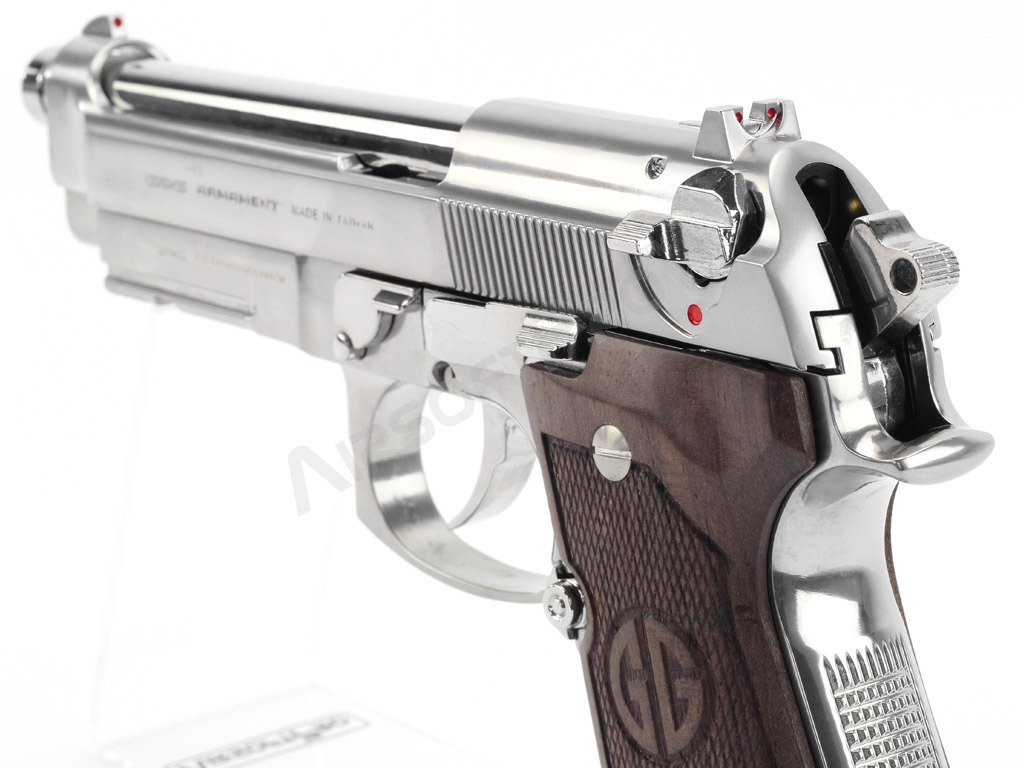 Airsoft pistol GPM92 GP2, full metal - wood, limited edition [G&G]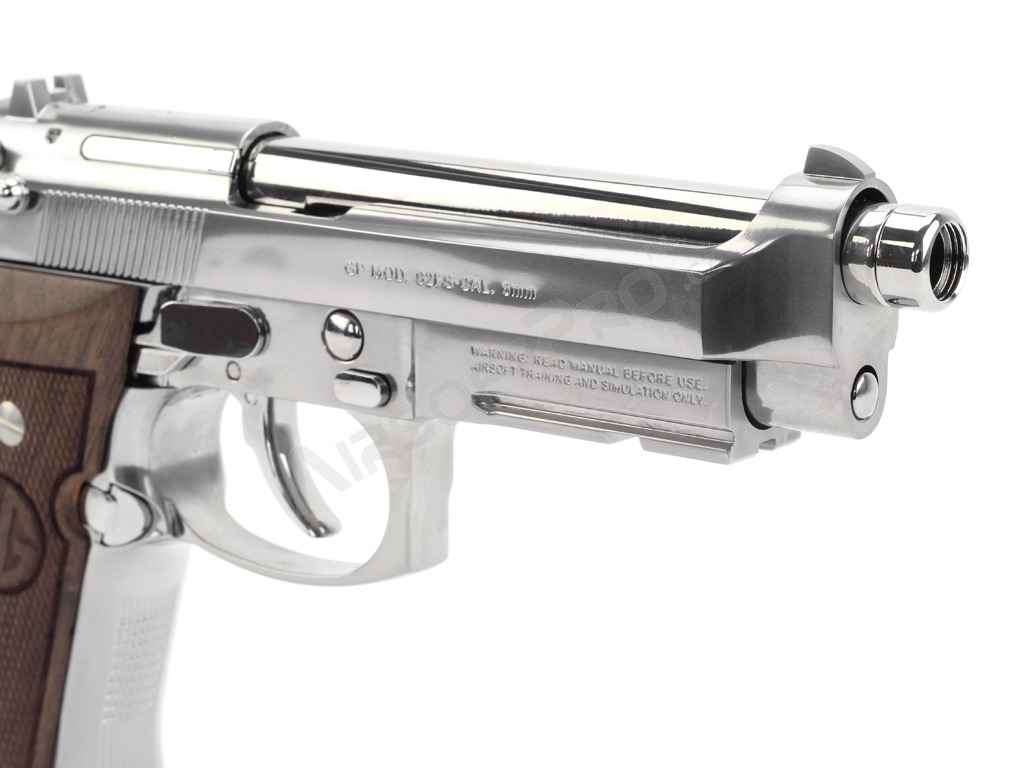 Airsoft pistol GPM92 GP2, full metal - wood, limited edition [G&G]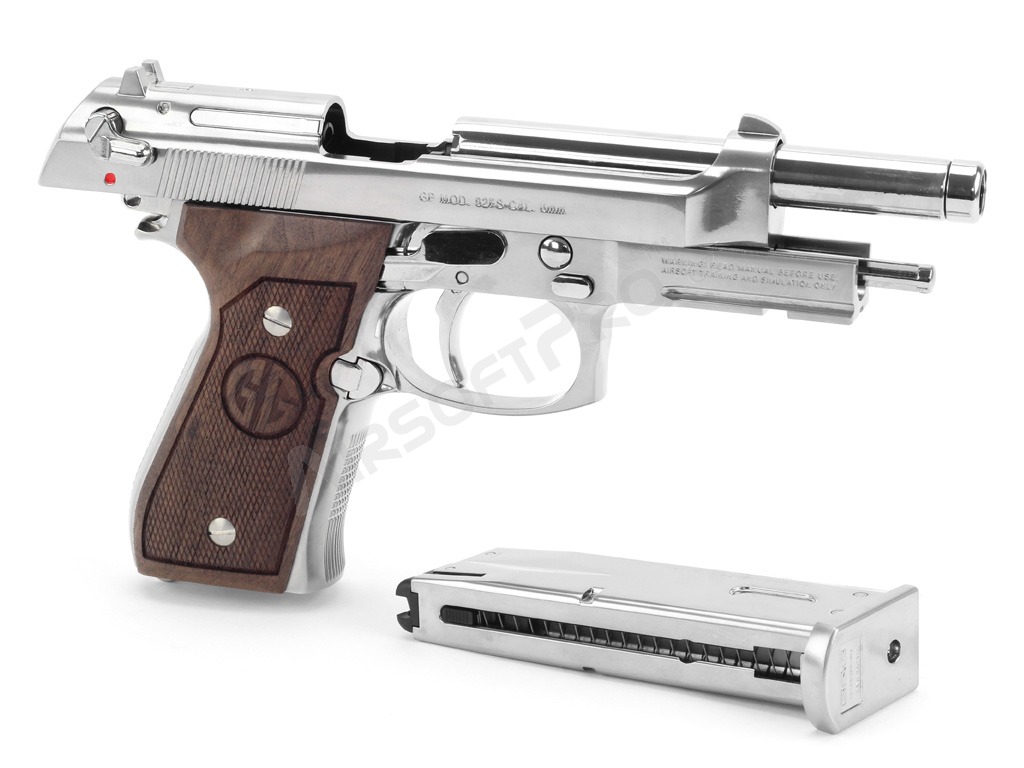 Airsoft pistol GPM92 GP2, full metal - wood, limited edition [G&G]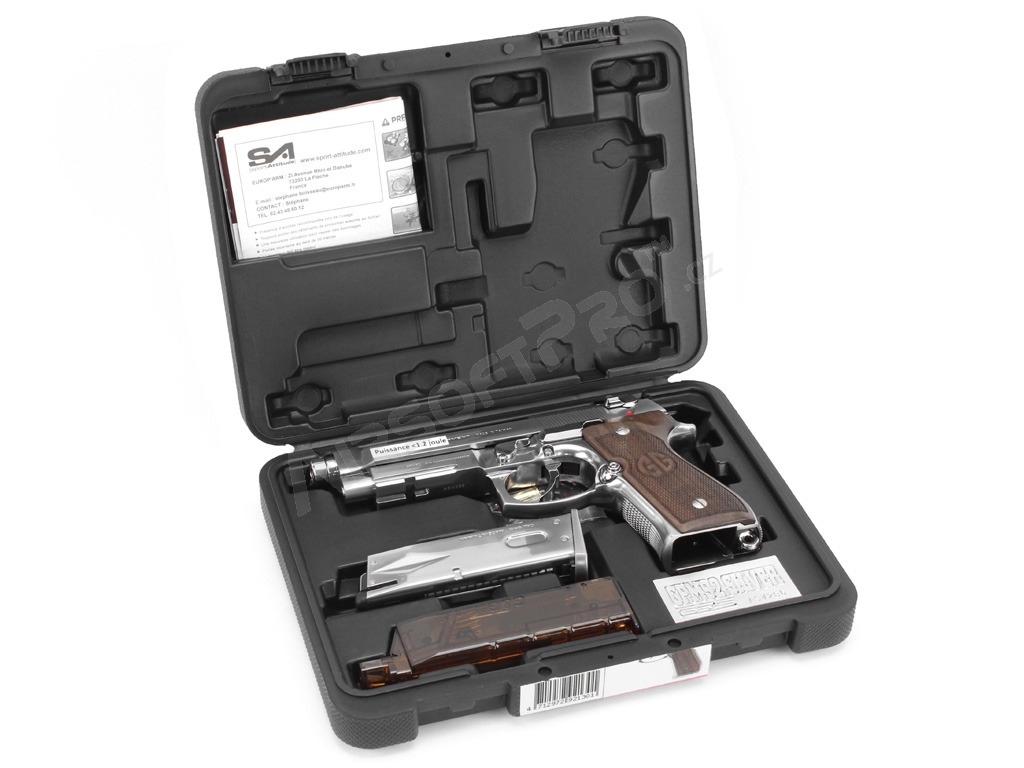 Airsoft pistol GPM92 GP2, full metal - wood, limited edition [G&G]
Airsoft pistol GPM92 GP2, full metal - wood, limited edition
Availability
2 pieces ready to ship
Description
G&G is a excellent factory of airsoft electric replicas. Our store is pleased, that we can introduce great GBB gun - full metal replica M92. Extreme smooth slide cycling with clicks & clacks metal sound. 25+1 Rds High Loading Capacity Magazine.
The Hop-up setting is atypically in the muzzle of the barrel and its regulated by a bullet shape key. Thanks to this clever solution, it is not always necessary to remove the slide from the pistol frame for regulation.
Grips are made of the real walnut wood
As a power gas, we recommend green gas. The gas is filled into a metal magazine. For one fill, the pistol is theoretically able to shoot out the entire bullet capacity (about 20-30 rounds). From one bottle you can fill up to 40-50 magazines. It depends on the volume of bottles used.
There is realistic blowback system (motion-kick-backwards at each shot) and, of course, a real breakdown. Moving parts have the same function as the real gun.
The gun is delivery in nice plastic box with magazine and BB loader.
---
WHIRL CYLINDER VALVE
is patented solution by G&G. Whirl valve reduces frost to be built inside by having high speed rotation.


---
---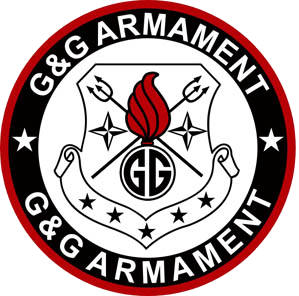 G&G ARMAMENT
is a taiwan manufacturer with a long tradition. It offers high quality processing, advanced electronics, very good performance thanks to high-quality internal parts and reliability. The brand is intensely building a relationship with the airsoft community and is particularly popular abroad.
Parameters
General info
| | |
| --- | --- |
| Shooting mode | Semi action |
| Operation | Gas with blowback (GBB) |
Estimated performance (+/- 10%)
Outer specifications
| | |
| --- | --- |
| Length | 220 mm |
| Weight | ~1040 g |
| Body | Metal alloy |
Inner specifications
| | |
| --- | --- |
| Inner barrel | ~115 mm x 6,03 mm |
| Hop-up | Metal, adjustable |
Magazine
| | |
| --- | --- |
| Magazine capacity | 26 |
| Type of the magazine | Low capacity spring |
Package contents
| | |
| --- | --- |
| Magazine | Yes |
| Battery | No |
| Charger | No |
| Other accessories | BB loader, case |
CUSTOMER REVIEWS (0)
No one has reviewed yet