Airsoft rifle M4 ASR114 Spyder AEG with 10" Keymod Handguard, black
Description
10 inch Key Mod Match Grade Rifle is fullmetal weapon with plastic retractable stock and folded datachable sights. Plastic magazine fits 300 BBs.
Keymod is the name given to a universal interface system for firearm accessory components in an effort to establish a system superior to the MIL-STD-1913 accessory rails currently in use. Keymod system is an open-source designed by Eric Kincel. This system consists of two parts, the KeyMod slot, and the KeyMod nut. This system is intended to be used as a direct attachment method for firearm accessories such as flash light mounts, laser modules, sights, scope mounts, vertical grips, rail panels, hand stops, barricade supports, and many others, which also be used in Airsoft. The long 10 inch barrel improves the grouping and accuracy of the gun, which is the primary concern of Airsoft Players nowadays.
 Fiber Optic Side Mounted Sights ASR115 standard comes with a pair of Fiber Optic side-mounted sights. The use of the side-mounted sights allow someone particularly in Law Enforcement or military to shoot from behind cover at a much lower profile than if you would shoot normal. It also takes away the problem of sight over bore ratio having the sights and muzzle parallel with your cover rather than perpendicular. In an Airsoft Games, if you were out of luck that your primary optics sight was out of order, and you did not realize it until you were bringing your weapon up to engage a target. You would have literally killed some one to have the option to have back up sights that were at an offset. A twist of the wrist is much quicker than looking or feeling for a quick release, and you don't have to reacquire your target before pulling the trigger. Also it does not require you to remove your firing OR non firing hand from your weapon.
---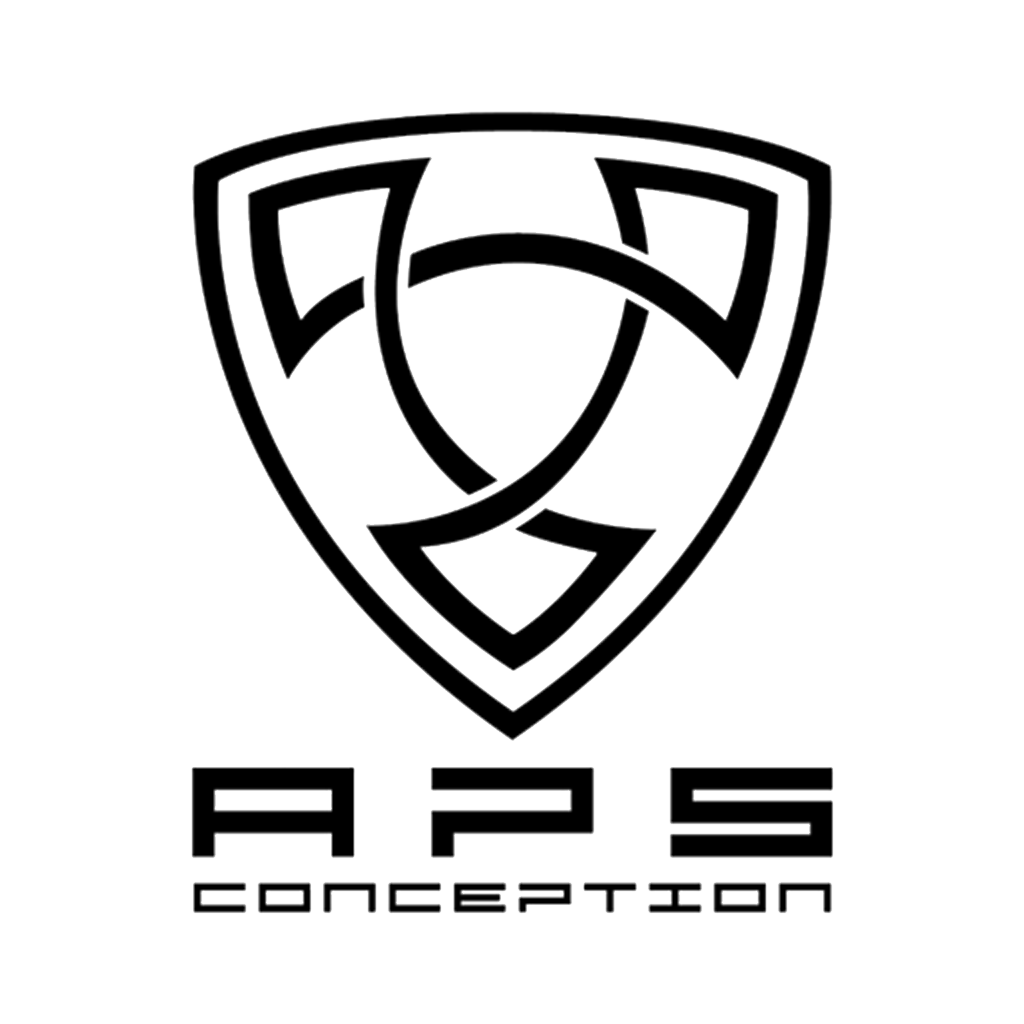 APS Limited
formerly known as APS Airgun Ltd was established in 2001. APS started by specializing in designing and building Simulation Training Equipment (Real Action Markers & Powder Balls for training simulation). APS - the three words stand for Accuracy - Pneumatics - Shooting. With their knowledge and experience that has been gained from making Real Action Markers and Projectiles, APS launched a new product line - Electronic Blow Back (EBB) products to spur the current Airsoft Market. Since they started producing airsoft replicas, their products have become very popular.
Parameters
General info
| | |
| --- | --- |
| Shooting mode | Semi and full auto |
| Operation | Electric (AEG) |
Estimated performance (+/- 10%)
| | |
| --- | --- |
| BB energy (J) | 1,4 |
| Velocity (m/s) | 120 |
| Velocity (fps) | 394 |
| Theoretical range (m) | 54 |
| Appropriate balls weight | |
Outer specs.
| | |
| --- | --- |
| Length (mm) | 745/830 |
| Weight (g) | 2480 |
| Material | Metal alloy |
| Gunstock | Plastic (or fiber), retractable |
| Foregrip | Metal, KeyMod mount |
Inner specs.
| | |
| --- | --- |
| Inner barrel length | ~310 mm |
| Gearbox material | Metal alloy |
| Bearings | 8mm metal |
| Gears | metal alloy |
| Piston | nylon with 7 metal teeth |
| Piston head | Nylon head |
| Hop-up | Metal adjustable Hop-Up |
Magazine
| | |
| --- | --- |
| Capacity | 300 |
| Type of the magazine | High capacity winding |
Battery
| | |
| --- | --- |
| Suitable battery | |
| Connector | Mini Tamiya |
| Battery location | In stock |
Package contents
| | |
| --- | --- |
| Battery | No |
| Charger | No |
| Magazine | Yes |
| Other accessories | set of RIS mounts, QD sling mount |