Airsoft pistol F17 - GBB, full metal - black
Description
We pistol replica. Gas gun with metal slide and polymer frame. Thanks to these elements, it is very compact. The weapon has a functional blowback, thanks to which shooting is very realistic. Disassembly is a matter of course. It is a gas pistol, where the gas is filled into the magazine by means of a filling valve in its back plate. Green Gas (Propane) is used, which is part of the offer of our e-shop. Approximately 20-30 BBs can be fired per gas filling. It depends on the ambient temperature. The weapon is equipped with a "blow back", or a real movement of the breech. With each shot, the slide cyclically "kicks" backwards and gives the shooter a high sense of realism. These gas weapons are very similar in construction to real ones and, in addition to disassembly, they must also be cleaned and lubricated.
In the package you will find a weapon with a magazine.
---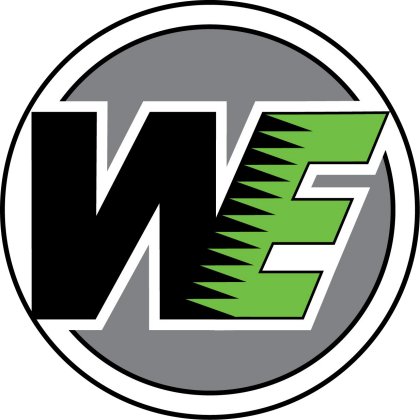 Since the early 80's, WE-Tech had been the premiere developer & manufacturer of steel molds for many major airsoft companies for more than 20 years. With the ever growing airsoft market comes WE-Tech reputation as being one of the foremost maker of steel molds, thus laying the foundation for our own excellent line of airsoft products today. In 2003, WE-Tech launched first line of gas blowback pistols and have never look back since. From being a professional steel mold manufacturer over 30 years ago to creating own line of full-metal airsoft pistols and rifles, the journey has been tough, but satisfying. The combination of experience, skills and the relentless pursuit of excellence is what define WE-Tech in the airsoft industry today.
Parameters
General info
| | |
| --- | --- |
| Shooting mode | Semi action |
| Operation | Gas with blowback (GBB) |
Estimated performance (+/- 10%)
| | |
| --- | --- |
| BB energy (J) | 1,0 |
| Power source | Green Gas |
| Velocity (m/s) | 100 |
| Velocity (fps) | 328 |
| Theoretical range (m) | 45 |
| Appropriate balls weight | |
Outer specs.
| | |
| --- | --- |
| Length (mm) | 203 |
| Weight (g) | 820 |
| Material | Metal slide, plastic frame |
Inner specs.
| | |
| --- | --- |
| Hop-up | Metal adjustable Hop-Up |
Magazine
| | |
| --- | --- |
| Capacity | 25 |
| Type of the magazine | Low capacity spring |
Package contents
| | |
| --- | --- |
| Battery | No |
| Charger | No |
| Magazine | Yes |