Hi-Capa 5.1" T-Rex E Force - GBB, full metal
Disponibilité:
Ce produit sera disponible le 15th November 2019
Description du produit
WE-Techs new line of Hi-Capa pistols, the REX line, brings new innovations to WE-Techs line of Hi-Capa Pistols. The REX line features a more ergonomic, redesigned grip with simulated stippling, improving the shooters grip. The REX line utilizes CNC finishing to ensure reliable fitment and improved performance. The REX line also utilizes a stronger recoil spring and short stroke buffer to give the guns a more realistic recoil and improved cyclic rate. With a variety of designs and barrel lengths, the REX line has a pistol that will appeal to any airsofter.
CNC finished slide and frame
Slide cuts lighten slide and give the gun a competition style look
Front and rear fiber optic sights
Adjustable rear sight
Railed frame for weapon lights or accessories
Beveled magwell assists in reloads
Anti-glare grooving along the spine of the pistol reduces glare
Ambidextrous safety
Functioning beavertail safety
Brushed stainless accents
Realistic blowback Action
---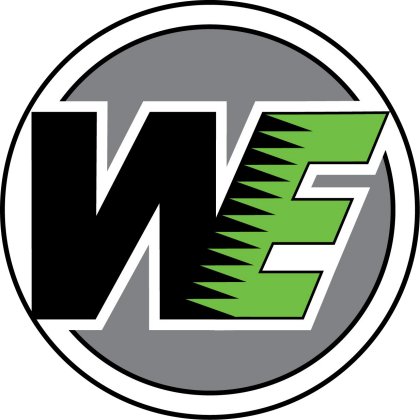 Depuis le début des années 80, WE-Tech était le premier développeur et fabricant de moules en acier pour de nombreuses grandes entreprises de produits de l'airsoft depuis plus de 20 ans. WE-Tech est réputé pour être l'un des principaux fabricants de moules en acier, ce qui jette les bases de notre excellente gamme de produits airsoft. En 2003, WE-Tech a lancé la première ligne de pistolets à essence à souffler et n'a jamais regardé en arrière depuis. De fabricant de moules en acier professionnel il y a plus de 30 ans à la création de sa propre gamme de pistolets et de fusils airsoft entièrement en métal, le voyage a été difficile, mais satisfaisant. La combinaison de l'expérience, des compétences et de la poursuite sans relâche de l'excellence est ce qui définit WE-Tech dans le secteur de l'airsoft aujourd'hui.

Parameters
Information de base
| | |
| --- | --- |
| Mode(s) de tir | Seule une action semi |
| Type | Gaz avec blowback (GBB) |
Performance estimée (+/- 10%)
| | |
| --- | --- |
| Energie (J) | 1,0 |
| Source d'énergie | Green Gas |
| Vitesse de la bille (m/s) | 100 |
| Vitesse de la bille (fps) | 328 |
| Portée théorique (m) | 45 |
| Boules de poids appropriés | |
Spécifications externes
| | |
| --- | --- |
| Taille (mm) | 225 |
| Poids (g) | 1040 |
| Matériel | Alliage métallique |
Spécifications internes
| | |
| --- | --- |
| Hop-up | Métal réglable Hop-Up |
Chargeur
| | |
| --- | --- |
| Contenance | 30 |
| Type de chargeurs | Bas capacité ressort |
Contenu du paquet
| | |
| --- | --- |
| Batterie | Non |
| Chargeur de batterie | Non |
| Chargeur | Oui |