Airsoft rifle M4 ASR120B Match FMR MOD1 RB Black Dragon - black
Description du produit
Are you looking for a replica with unique appearance? Try this M4 ASR 120.
This weapon deserves attention, because it's a well-made full metal replica full of modern and stylish features. You can find markings such as the serial number, APS signs etc., as well as the speed type trigger and ergonomic elements.
Furthermore, the reciever is full of weight-reducing gaps, which also bring style to the replica. Consequently, the weapon is really light. Of course, it's not the best option for a dirty environment, but if you prefer maneuverability or style or both of them, this ASR 120 is exactly for you. A pleasant surprise is the stippled grip, which provides very comfortable and stabile grip, it definitely will not slip.
Also the KeyMod handguard is an ergonomic advantage, also light yet durable. You can mount accessories compatible with the KeyMod standard, however the handguard is comfortable to hold without any additional grip. Another modern feature is the stock made of durable plastic, it's retractable (6 positions) and it offers a quick/detachment sling mount. It is possible to fit a 7.4 Li-pol battery inside the stock. Ergonomic is also the enlarged charging handle providing easy access to the hop-up adjustment.
An interesting element are the folding sights angled in 45 degrees with 2 variants of height. The sights are developed for using with a red dot sight or a scope. Notice the stylish flashider.
Inside the replica, there's a gearbox known from the latest APS models, which is above average due to the internals. It's not necessary to replace them when upgrading. Interesting is also the electric blowback system, which moves with the imitation of a real bolt carrier.
The range of the replica is about 55 meters (M120 spring, ~120 mps), so it's a weapon slightly above the average which will give you enough performance. We recommend to use .23g BBs.
---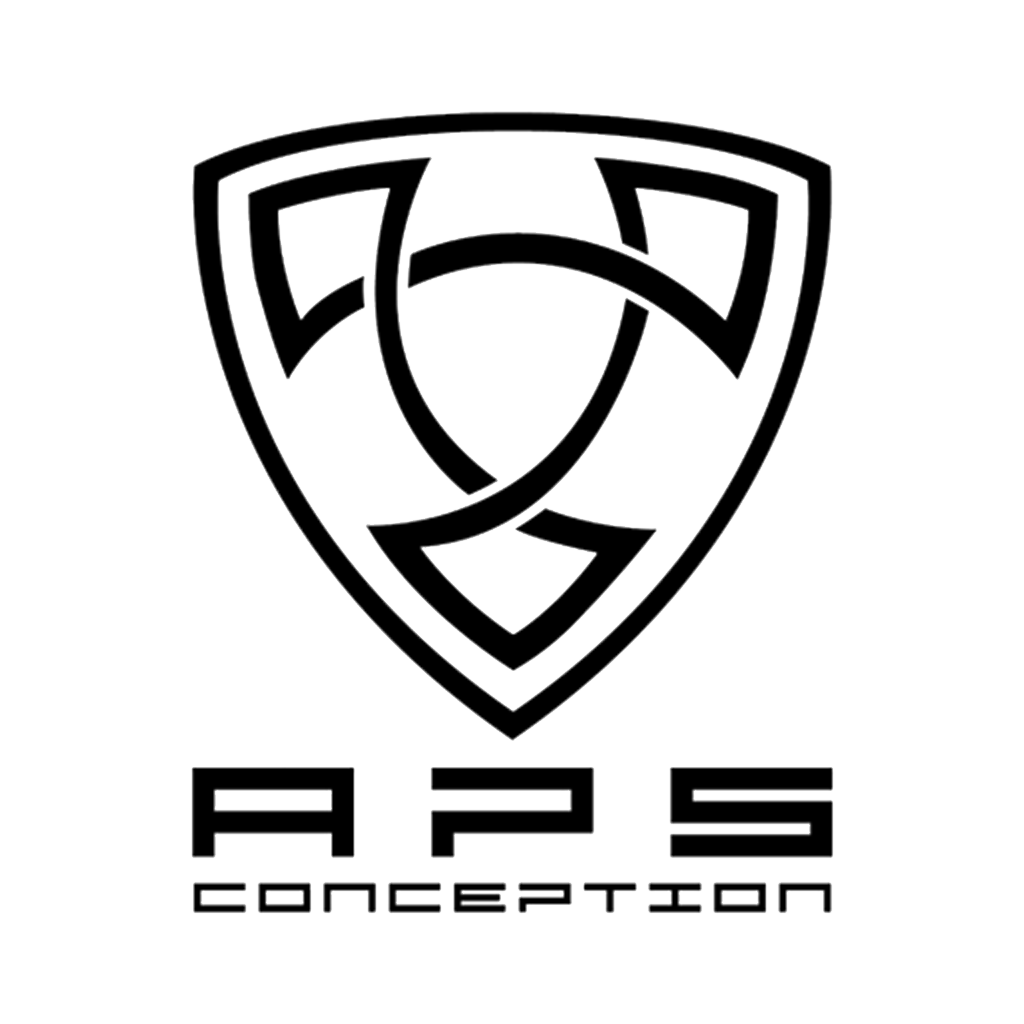 APS Limited
formerly known as APS Airgun Ltd was established in 2001. APS started by specializing in designing and building Simulation Training Equipment (Real Action Markers & Powder Balls for training simulation). APS - the three words stand for Accuracy - Pneumatics - Shooting. With their knowledge and experience that has been gained from making Real Action Markers and Projectiles, APS launched a new product line - Electronic Blow Back (EBB) products to spur the current Airsoft Market. Since they started producing airsoft replicas, their products have become very popular.
Parameters
Information de base
| | |
| --- | --- |
| Mode(s) de tir | l'action et un et dose |
| Type | Électrique (AEG) |
Performance estimée (+/- 10%)
| | |
| --- | --- |
| Energie (J) | 1,4 |
| Vitesse de la bille (m/s) | 120 |
| Vitesse de la bille (fps) | 394 |
| Portée théorique (m) | 54 |
| Boules de poids appropriés | |
Spécifications externes
| | |
| --- | --- |
| Taille (mm) | 830/915 |
| Poids (g) | 2485 |
| Matériel | Alliage métallique |
| Crosse | Plastique (ou fibre), rétractable |
| Poignée | Métal, monture KeyMod |
Spécifications internes
| | |
| --- | --- |
| Matière | Alliage métallique |
| Roulements | 8mm métal |
| Engrenages | alliage métallique |
| Piston | nylon avec 7 dents en métal |
| Tête de piston | Tête en nylon |
| Hop-up | Métal réglable Hop-Up |
Chargeur
| | |
| --- | --- |
| Contenance | 300 |
| Type de chargeurs | Haute capacité |
Batterie
| | |
| --- | --- |
| Batterie conseillée | |
| Connectique | Mini Tamiya |
| Emplacement de la batterie | En stock |
Contenu du paquet
| | |
| --- | --- |
| Batterie | Non |
| Chargeur de batterie | Non |
| Chargeur | Oui |
| VPRPRISLUSENFR | 3 KeyMod RIS rails |