Pocket knife SKELETOOL® KBx - black/silver
Description
A 420HC pocket knife with a combo straight/serrated blade plus a built-in bottle opener. The Sketetool KBx comes with a versatile combo knife blade that's great for heavy-duty work or for quick, everyday uses. The built-in bottle opener on the clip is handy too.
SPECIFICATIONS
Blade lenght 6,6 cm
Closed lenght 8,77 cm
Weight 37 g
---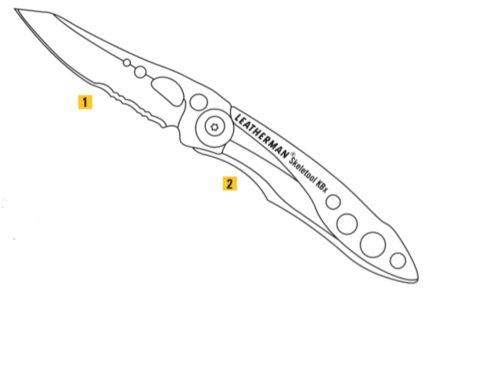 1 420HC Combo Blade
2 Bottle Opener
---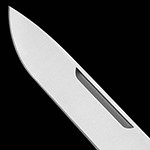 420HC STAINLESS STEEL
Improved high carbon stainless steel. This stainless steel design has proven itself in the manufacture of high quality tools. In addition, the heat treatment of this steel has achieved optimum strength and durability of the Leatherman multitool, resulting in high wear resistance.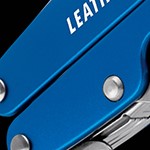 TYPE II ANODIZED ALUMINUM
The second type of anodized aluminum is aluminum with a porous coating that provides corrosion and wear resistance.
---
PACKAGE CONTAINS
knife
sticker 100% original
instructions
---
Leatherman was founded by Tim Leatherman in July 1983. It is an american (Portland, Oregon) originator and world's leading manufacturer of high-quality multi-tools, pocket tools and knives. The original Leatherman tool was called the PST, or known as the Pocket Survival Tool. Eight years in the making, the PST comprised of 13 different tools and folded up into a five ounce, four inch toolbox. In the first year of business, Tim and Steve hoped to sell 4,000 tools; instead, they sold 30,000. And over the next decade, they would sell over one million PST multi-tools. Now Leatherman produces over 50 types of multitools and knifes and sells them worldwide.