Airsoft granade XL Burst Banger (flashbang)
Availability:
Not in stock
Description
The XL Burst is our new loud and proud simulation flashbang. Made from fully CNC machined aluminum, this impact-activated grenade begs to get tossed, and only requires propane and dirt cheap burst elements. With a 125dBA bang, you'll know when it you hear it. Now Includes ONE XL Burst exclusive patch.
XL BURST MANUAL
Having trouble using your XL Burst or simply curious to see how it works? Watch our detailed video reloading instruction video or download the full XL Burst manual.
Use only GreenGas and 134a gases for filling. DO NOT USE CO2, HPA, RedGas, Nuprol 3.0 and Nuprol 4.0!
---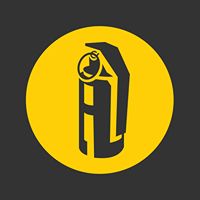 Airsoft Innovations
was founded in 2004 in Toronto, Canada. The company is run by airsoft players. They strive to revolutionize the airsoft experience by delivering well-engineered products that expand your game.